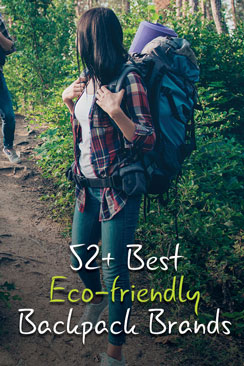 You might be in a similar situation to me right now. You need to purchase a new back but would like to purchase something that is sustainable and/or eco-friendly to reduce your footprint on the environment.
Where do you start?
Well, I have put together a comprehensive list of where you can find sustainable and eco-friendly backpacks.
Below is a list of 52+ eco friendly backpack brands. Be sure to share and give your favorite brand some love by giving them an upvote.
Looking for Hemp Backpacks, click here.
Are you an Eco-friendly product supplier but not on the list?
Submit your company and product by clicking the button below.
(Please wait for the submission popup)

Click Here
Best Eco Friendly Backpacks & Brands