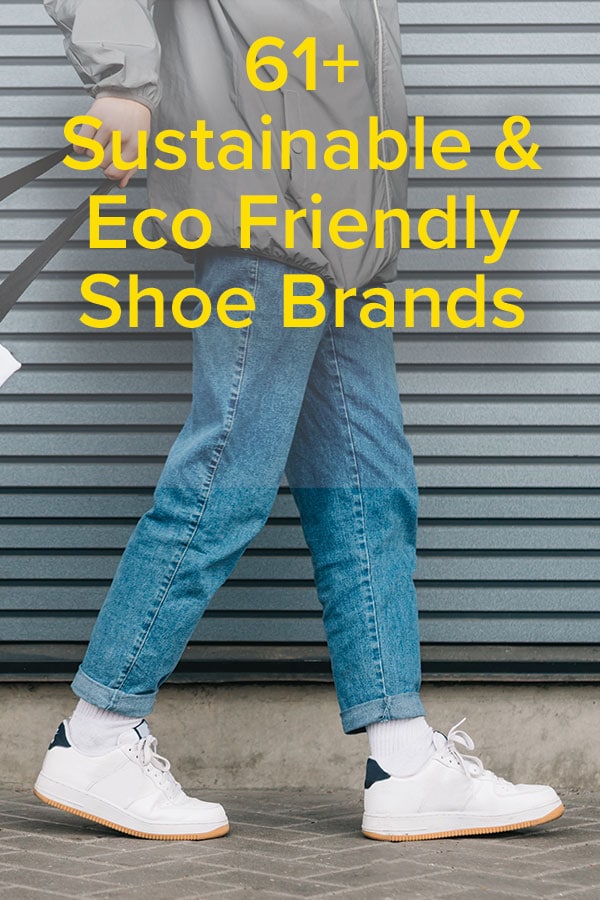 It's becoming more and more apparent that eco-conscientious consumers have the ability to influence the markets they interact with by choosing to purchase from companies that create goods through positive impact and sustainable methods.
Sustainable shoes are a perfect example of what happens when consumers make their voices heard, and subsequently, there are a great deal of sustainable footwear out there for the environmentally savvy shopper. 
Shoes are a necessary part of our day-to-day and because of that, we look for shoes that are high quality and durable.
There are many eco-friendly footwear manufacturers out there that offer sustainable products that rival name brands in support, comfort, and durability, which makes them a great option for all those interested in lessening their own influence on the environment.
Best Sustainable Shoe Brands
A piece of freedom in a pair of shoes… Sustainable minimal shoes designed in Germany, produced in Portugal.
Wildling takes you to places where in your head, you've already arrived – whether as a new walker with a new, two-legged perspective, as a little adventurer, a teenage conqueror or an apparent grown-up who's living the feeling of being able to do everything under your own steam.
Wilding Shoes are definately one of the best sustainable shoe brands out there.
We dare to say that we are the most sustainable footwear company worldwide.
Kavat represents Swedish design, a high-quality standard, sustainability, timelessness, 75 years of history, courage, curiosity, pioneer spirit, transparency, craftsmanship, and passion.
We have always been shoemakers and will always be shoemakers. We have genuine knowledge about shoes, about leather – we have years – decades
– of experience when it comes to the production of shoes. We know how to make great shoes: it takes passion, time, and craftsmanship.
We are never 100 percent satisfied and always keep working on even better solutions and new materials to improve our products and reduce our carbon footprint.
Kavat are also a popular choice as an alternative to the popular Allbirds.
BENDY is simple, comfortable, stylish and planet friendly.  The BENDY has less than 8 components vs 25-30 in an average leather sneaker. This means comparatively BENDY uses less labor and fewer emissions are needed to make the shoes. And because they are made in California, there is less transportation, BENDY has a lower carbon footprint than other leather Asian-made shoes.
Additionally, unlike most shoes, BENDY is stitched together instead of glued. This reduces toxic glue during assembly and reduces worker exposure to toxic vapors.
Bendy has a double thick, cushioned insole that feels like you are stepping down on a pillow.  The footbed is made of slow recovery, breathable, eco foam. It's similar to the kind you would find in a high-performance running shoe and will form to your particular foot shape.
Baabushka supports the growth of independent women workers worldwide. Baabushka ensures they are paid fair wages, with benefits, to help ensure these amazing women not only independently provide for their families, but to improve their lives. 
Every slipper these talented artisans create feature their personal signature — a unique stitch that gives you the opportunity to know the person behind your slipper.
Baabushka also donates a percentage of sales to Global Citizen, an international non-profit working to end extreme poverty.
Verdura's
shoes are sustainable from toe to heel as they're made from a pretty surprising material: recycled fish nets, and that's in addition to the recycled cork for the insoles and the recycled rubber or vegetable-tanned recycled leather for the soles. The founder of the company, Andrea Verdura, got his start on his eco-friendly footwear path when one of his sandals broke while he was walking in Australia. He made a new pair from a used tire taken from a Fiat 500, and from there the rest is history.
Any eco-concerned individual on the hunt for the perfect pair of shoes would do themselves a favor to see what this company has to offer. The overall aesthetic of them all is similar but somehow strikingly unique, and it's guaranteed you will draw attention while wearing these remarkable shoes. Whether you're looking for a boot, a slip-on, or a sandal, Verdura has it all.

Biankina is a fashion brand driven to change the impact the industry has on the planet with a priority of maintaining sustainable manufacturing. Their sneakers are canvas, designed in Barcelona and handcrafted by European artisans.
The materials used include all natural rubber and organic cotton, and the vulcanization part of the shoe-making process is glue-free, ensuring a durable, flexible shoe that is as comfortable and aesthetically pleasing as shoes crafted in more traditional ways.
Biankina's shoes are stylistically minimalistic and are available in several different solid colors. You have your choice between two different sneaker styles as well as a slip-on, all of them breathable and designed to last a long time. They are a cozy, easy-to-wear shoe that are perfect for all your lounging and casual endeavours.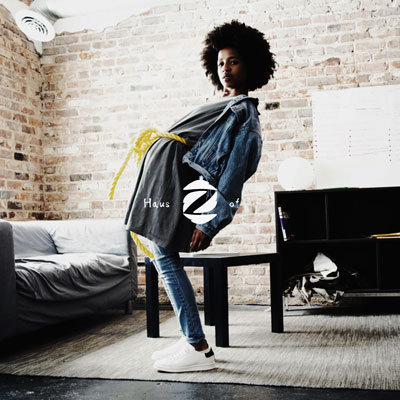 OUR PREMIUM SNEAKERS ARE MADE WITH THE HIGHEST QUALITY NATURALLY GROWN AND SUSTAINABLY SOURCED MATERIALS IN THE WORLD. WE DEVOTE FUNDS AND EXPERTISE TO DEVELOP THE INFRASTRUCTURE OF THE AMAZONIAN COMMUNITIES WE SOURCE FROM, LEADING TO SUSTAINABLE EMPOWERMENT.
The term sustainable sneaker didn't come lightly. These Z Shoes are made with 100% sustainably sourced materials and developed in partnership with Not For Sale to fight human trafficking with every purchase.
Don't get caught without a pair of sustainable shoes on.
ABOUT THE SHOES:
Constructed with organic, sustainably harvested cotton from the Solo y San Miguel regions of Peru, supporting indigenous people at their roots.
Organic plant dyes are utilized, so your toes never touch toxic chemicals.
Soles made with sustainably-harvested Amazonian Sharinga rubber,
We take people and planet with the highest concern, constantly striving for a more sustainable shoe.
United by Blue is a company whose entire purpose is to produce quality outdoor gear with a focus on reducing environmental impact. Every single item produced by United by Blue is made with recycled and/or responsible material. In addition, the company schedules routine garbage cleans up for streams, creeks, and rivers and is always looking for like-minded individuals to volunteer for their efforts at preserving nature.
United by Blue is currently running a Kickstarter campaign centered around "The World's Most Eco-Friendly Shoe." The shoe itself is stylish and comfortable and is made from sustainable materials such as bison fiber, merino wool, recycled cork, bamboo, algae foam, and rice rubber. They benefit from the ReCORK program, which is the largest cork recycling organization currently operating in North America. There's a full sustainability report on the Kickstarter page, letting you see just what makes these shoes so amazing.
Bhava is a company that is devoted entirely to eliminating any and all fashion victims through their production processes. These victims, as outlined on Bhava's website, are:
• The animals – Millions are slaughtered on a per year basis by the leather industry.
• The planet – The leather industry's impact on the environment is a critical one.
• The workers – Cheap labor and horrendous working conditions affect workers in many parts of the world.
• The consumers – Poor quality footwear can lead to injuries, both temporary and long-lasting.
Bhava's footwear is perhaps the very definition of sustainable, ethical fashion as they use no animal products whatsoever and have ensured that their approach to design and manufacturing is done with the environment, worker conditions, and of course consumer health in mind.
Regardless of whether you're shopping for winter or summer, Bhava has eco-friendly footwear perfect for the occasion. Materials used as alternatives to animal products include cork-lined insoles, vegan leather, and organic cotton shearling. Included with each product is an informative write-up detailing where the footwear is made and who it's crafted by.
The mission of Alice & Whittles is to help create a world where society is better connected to the planet, to themselves, and communities. The co-founders of this brand once had jobs at the UN, which proves how serious they are at making an effort to improve the world we live in. The rubber they use for their rain boots comes from forests that are sustainably managed in Sri Lanka and they also used recycled plastics removed from the ocean. 
Alice & Whittles selections of rain boots and sneakers are unpretentious and functional while still being modish. Just because they're made from sustainable and recycled parts doesn't make them any less effective, comfortable, or durable. These shoes are designed from the beginning with sustainability in mind, which means they are meant to endure long past other footwear of the same type ever will.
It has never been more apparent than now that we as a united front need to take better care of the world we live in. This brand is entirely dedicated to not only improving lives, but ensuring that they do their part to protect our planet. To reach that end, they are devoted to making sure that every choice they make, from design to manufacturing, is made with sustainability in mind. This includes using organic cotton, with the goal of 100 percent of the cotton they use being sustainable by 2025. They also use green packaging with some materials that are from sustainably managed forests, and at least 80 percent of the rest of the materials are recycled.
TOMs has an extensive selection of men's, women's, and kids footwear. You'll be able to find:
Flats
Dress shoes
Sneakers
Boots
Slip-ons
Boat shoes
Sandals
Heels
Alpargatas
There's also a vast array of colors, patterns, and designs to choose from, ensuring that even the pickiest shopper will be able to find something they like. Most the outdoor shoes have great sole cushioning, soles made for high-traction, and hand-washable insoles for easy maintenance.
Rothy's
mission statement says it all:
"Shaping a sustainable future is at the core of everything we do at Rothy's. We're all about transforming eco-friendly materials into stylish, wear-everywhere products to love."
Every process they undertake in creating their footwear is done with a zero-waste goal in mind. They use a mixture of handcrafting and 3D knitting tech in order to achieve a seamless mixture of both quality and comfort. Some of the materials they utilize include plastic from recycled water bottles and bio-based algae strobel boards, and Rothy's ensures that there is no box-in-box waste with every order.
Rothy's has boots, flats, loafers, and sneakers and they are all available in a plethora of styles and colors, letting you supplement your wardrobe for every possible occasion. In addition to eye-catching fashion statements, these shoes are also incredibly comfortable and durable, meaning that you'll get your money's worth and then some.
If you're in the market for some sustainable sneakers, look no further than VEJA. They utilize upcycling, reusing plastic bottles, polyester, and cotton. The rubber used in their shoe production is bought from Seringueiro communities in the Amazon, and the soles of VEJA's shoes are from between 18 to 22 percent natural rubber. They also make use of organic cotton, all of which is purchased by the company directly from producer associations in northeastern Brazil.
VEJA's sneakers are comfortable without sacrificing any of their minimalistic style and are available in a number of different varieties. While browsing VEJA's catalogue online, you'll see that every pair of shoes has a detailed breakdown of all materials used, where the materials are sourced from, and the product designers so that you can make your choice based on your own ethical compass.
Recycling is the name of the game with Indosole, a company that grabs tires before they can be taken to a landfill in order to prevent them from being burned, subsequently preventing needless pollution. They have a special sourcing team that pays visits to tire brokers and garages all over Indonesia to secure the materials. The sidewall of the tires is removed, cut by hand into the desired shape, and is thus transformed into a shoe sole. The supply of used tires is never-ending and sustainable, meaning that Indosole will always have more than enough for their products
Indosole's shoes are fun and trendy, made for men, women, and children both. They're perfect for your summer ensembles, offering both comfort, breathability, and durability. Most of their shoes come in myriad colors, so if you want to buy more than one pair to supplement your wardrobe, they've got you covered.
Not only does Bourgeois Boheme offer vegan footwear, they also offer sustainable vegan footwear with their innovative Piñatex™ line. Piñatex™ is a leather that is entirely vegan as it is a textile made from the fiber of pineapple leaves and it perfectly fills specific textile roles in the fashion industry that make it perfect for shoe design. The pineapple fiber that's used in the fabrication of Piñatex™ is the material that's thrown out by restaurants or grocery stores, allowing Bourgeois Boheme to do their part in cutting down on needless waste.
Bourgeois Boheme has a lot of footwear to offer, including women's heels, boots, sandals, and flats along with men's dress shoes, sneakers, and boots. Regardless of whether you're looking for something to wear to work or during your casual hours, you'll be able to find what you need.
American-based Susi Studio makes both vegan and eco-friendly footwear fit for everyday, casual, and formal use. The company's goal is to promote a state of conscious living, perfectly summed up in a simple statement on their website:
"Think vegan footwear for the modern woman."
It is Susi Studio's mission to create women's footwear that is sustainable, stylish, and capable of inspiring compassion for the world around us. They don't use products derived from animals and instead make use of recycled materials such as plastic bottles, and also utilize sustainably sourced materials like hemp, canvas, recycled microsuede, and denim. This brand also ensures that they deal only with ethically-minded manufacturers in order to create a supply chain that is truly environmentally conscious and transparent.
Susi Studio's collection of women's wedges, boots, and heels is impressive, particularly considering the materials they are made out of. They look like they could have come right off the runway, making them a must-have addition for any savvy fashionista.
This Portuguese brand wears their mission in their name: No Animal Exploitation. To that end, this company is focused entirely on producing footwear that's as functional and aesthetically pleasing as other name brands. In addition, Nae Vegan is devoted to minimizing their environmental impact, as well as making certain that every step in their production processes are ethical and fair. In terms of sustainability, their shoes are made of the aforementioned Piñatex™ in addition to recycled materials such as airbags and plastic bottles.
Nae Vegan has shoes for men and women alike, in a variety of styles and function. If you're looking for a more utilitarian vibe, you'll find it on their website – and the same goes for cute shoes, fierce shoes, and colorful shoes. Nae vegan is almost your one stop eco-friendly shop for footwear!
This brand is fierce about their commitment to style and to being eco-friendly. In their own words, they have "an unwavering commitment to drive a brand that compromises neither luxury or sustainability." They have also been certified as a Benefit Corporation, which means that their positive influence on the environment and society are quantifiable. One percent of all Veerah's proceeds are donated to organizations centered around social impact.
Veerah's shoes are gorgeous, colorful, and chic, but are also made of some pretty surprising materials, most all of them sustainable. Perhaps the most astonishing is the leather that is made out of apple skin peels! Other sustainably sourced materials that Veerah uses include cork, recycled plastic bottles, and organic cotton lining. These shoes are designed for quality but leave minimal impact on the environment and thus are a must-have for the eco-minded individual with an eye for fashion.
Ethletic is a company that is devoted to ensuring sustainability, as evidenced by their numerous awards, including 2015's "Most Sustainable Shoe Brand" as given by Rank a Brand. You can get a better idea of just how focused they are on an ethical, eco-friendly approach to their manufacturing by taking a look at the materials they use:
• FSC-certified rubber – The natural rubber that Ethletic uses is sourced from FSC-certified plantations. The rubber is used to make shoe soles, through a vulcanization process that uses natural latex milk.
• Fairtrade cotton – All cotton used by Ethletic comes from Fairtrade-certified organizations, which ensure fair wages and safe working conditions for all workers.
The shoe's you'll find on Ethletic's website are men's and women's sneakers, all of them trendy, comfortable, and designed to last for years. They come in both hi-cut and lo-cut styles in a variety of colors and are perfect for casual backpacking and for everyday use. Of all the vegan sneakers out there, Ethletic's are definitely among the most sustainable and the most stylish!
This brand's motto is simple but poignant: "Live beautifully." Their values focus on protecting nature by always searching for ways to perfect and improve their sourcing and manufacturing methods. They are entirely committed to using no animal-based materials whatsoever in their products and instead only use sustainable materials such as recycled cork, nylons, rubber, cardboard, and plastic bottles.
MATT & NAT's shoes cover a broad spectrum: for women, you'll find heels, boots, flats, and sneakers, along with sandals, boots, and sneakers for men. They are all made with longevity in mind, but the stylish factor doesn't suffer because of it, making these shoes the perfect fit for working professionals as well as people who just love to wear shoes that look incredible.
This is a grassroots brand that creates truly novel handmade sandals only out of recycled and sustainable materials. Those materials include:
Organic cotton – the cotton used by NSM is domestically grown and organically, sustainably farmed.
Rope – the rope these shoes are constructed of is created in North Carolina and consists partially of recycled polypropylene cord. Due to how very strong it is, this rope is also incredibly durable, which is a large part of what makes it eco-friendly.
Packaging materials – a great many brands make use of excessive packaging practices, which is extremely wasteful. The shoes you order from NMS will arrive in a mailbag and will only be fastened together with a simple string.
NMS' sandals are one-of-a-kind in terms of appearance, with a simple, striking island aesthetic. They come in solid colors or with multiples and are guaranteed to capture people's attention no matter where you go. The rope may look uncomfortable but is surprisingly comfy, in addition to being nearly unbreakable. These sandals are a worthwhile investment for anyone who likes to spend a lot of time outdoors in warm weather.
Saola is a brand with a commitment to creating a sustainable future by reducing the negative footprint that the textile industry leaves on the environment. To that end, Saola is very particular about what is used in their shoe manufacturing, selecting eco-friendly materials such as algae foam in the outsoles, recycled plastic bottles in the uppers, recycled EVA in the outsoles, cork in the insoles, and organic cotton for the laces.
Saola's slip-ons and sneakers are for both men and women and while they provide practical and comfortable support, they are also the epitome of casual confidence. With several different varieties and just as many colors, these shoes are a necessary edition for those with an eye for fashion and a mind for the environment.
MOVMT stands for The People's Movement, a brand that is driven to create clean designs while at the same time contributing to a cleaner world. They use eco-conscious and upcycled materials in order to make their shoes, and also partner with environmentally-focused groups to further research and action. MOVMT's shoes are made from organic, sustainably farmed cotton, nickel-free metals, and water-based glues. The upcycled plastics they use come from plastic bags that are collected in Bali and are then blended with eco-friendly materials in order to make textiles.
MOVMT's sneaker selection may be small, but they are lightweight and chic and have a memory foam insole that will give you unrivaled comfort no matter if you are wearing the shoes for short hikes, for days out with your friends, or even during your daily journey to the gym. The wax-treated laces won't fray and they, like the rest of the shoe, are built sturdy and up to the task.
This LA brand makes shoes with bold designs meant to support the lifestyle of the modern woman. Matisse's shoes are manufactured in five different countries by family-owned factories that have been in partnership with Matisse for decades. In addition, all factories employ fair wages and treatment for all employees. Matisse is also for eco-minded, utilizing recycled textiles and leathers in any part of shoe fabrication that they can, meaning that anything from the uppers to the heels are made from recycled parts. Matisse also makes a focused effort to source sustainably, and the technologies they utilize in the manufacturing process lessen waste water.
Matisse's footwear is incredibly fashionable and you can select solid colors or animal patterns to really personalize your style. The wedge heels have a hip tribal vibe while the boots have a seamless blend of urban sophistication. Whether you're into the beach aesthetic or are more interested in a street edge, Matisse's shoes fit the bill.
Cocalico is a company that prides themselves on maintaining the utmost in environmental integrity. To get there, they have partnered with Native Energy in order to monitor their in-house carbon usage on an annual basis. They work hard at offsetting this usage by investing in international projects centered around renewable energy. The materials used in Cocolina's footwear are recyclable and renewable and in the case of the leather, sourced from tanneries that meet with specific sustainability standards. In recognition of their efforts at sustainability, Cocolina received the 2013 Source Award in the category of footwear.
The shoes you'll find at Cocolico boast a modern and minimalist aspect. There is still beauty to be found in the lines of each shoe's silhouette, and there is a certain timeless quality to the designs. Muted colors emphasized by straps, bold lines, and mesh make these shoes a refreshing addition to any environmentally-minded individual's ensembles.

Conker, a British company, has been in the practice of delivering high-quality, bespoke shoes since 1972. As they say on their website, "sustainability is at the heart of what we do," and they achieve this by ensuring that each pair of shoes they craft are meant to last a lifetime. Once they have your shoe size and your preferred pattern, they are able to easily re-sole your shoes whenever it's needed. In addition, they craft shoes that are designed and fitted entirely for you, meaning you will get the utmost in comfort. Creating quality shoes meant to last for years upon years lessens the impact on the environment and saves you money in the long run.
The shoes Conker creates come in 30 unique styles, with up to 50 different colors to choose from. If you're on the fence, Conker will send you leather samples so that you can view them in person in order to make your decision. To completely personalize your shoes, you can also choose the color of the inner sole and the stitching, ensuring that you'll never meet anyone with precisely the same kind of shoe.
The bottom line, as this company states on their website, is social responsibility and sustainability, and everything they do is completely transparent – which is why their supply chain is one they created from the bottom up so that they know precisely what their shoes are made from and who made them. All their sandals are handcrafted in Cherbourg and Brisbane, Australia, from materials that are chosen because they have a very low impact upon the environment. The bags the shoes come in are created from upcycled linen and leather and in the spirit of keeping packaging as green as possible, they are shipped in satchels that are completely biodegradable. All leather used in D'arce's shoe production is upcycled wherever possible in order to eliminate waste.
The sandals D'arce makes are remarkably posh, available with straps or in a slip-on style, and in a bevy of colors and animal prints. There are even some fur options if you're really looking for that fun edge! They're not all standout designs, though – there are some sandals that are a little plainer but still very elegant.
This award-winning brand is located in East London that creates bespoke footwear from sustainable materials. This includes jute soles, reclaimed vegan materials, and leather that is upcycled from local factories.
In addition to their commitment to sustainability, Juta Shoes is also focused on empowering women and they do so by offering training and work for making handmade espadrilles, in addition to teaching workshops centering around crafts. Perhaps all that needs to be said about Juta Shoes can be summed up in their mission statement:
We believe in fair fashion: you should know who made your shoes, and that they were paid fairly.
We believe in making beautiful and useful things from reclaimed and sustainable materials.
We believe in the power of craft and creative work to empower local communities.
Juta Shoes offers up several collections which include slippers, slip-on shoes, and sandals, with bespoke options for all of them. Their vegan slippers come with comfy, fluffy faux fur, and their leather slides are colorful, sturdy, and chic. For a playful summer feel, you can't go wrong with Juta's back-tie sandals and tassel slides.
Thousand Fell's choice of materials for their shoes are quite innovative, as you can see:
Coconut husk (locally sourced in Brazil) as a replacement for numerous plastic components

Aloe vera for the soft mesh sock liner

Recycled plastics for the mesh liners and laces

Sugar cane, also for plastic component replacement

Castor bean oil for the foam

Quartz for water-resistant uppers 
By taking care to ensure its materials are as eco-friendly as possible, Thousand Fell is doing its part to lessen its carbon footprint and turn the world of fashion in a more beneficial direction.
EMU Australia has made sustainability it's main focus since the very beginning. They create footwear that is comfortable, stylish, and durable with materials that are a part of the earth's natural cycle, such as sheepskin and wool. Most of the textiles they use are biodegradable, which means that they will not accumulate in landfills and will instead break down into harmless compounds after some time, as opposed to synthetic textiles. Utilizing natural, renewable, and biodegradable materials makes EMU Australia a leader in the sustainable footwear industry.
SUAVS footwear is incredibly flexible, lightweight, and form fitting, meant to provide you with enough comfort to walk all day long. With that impressive versatility comes the additional benefit of being made through responsible and sustainable processes and materials. SUAVS goes the extra mile to ensure that the materials it uses are tested and registered as safe for both the consumer and the environment. What's more, it also makes use of recycled water bottles to make the shoe uppers, limiting waste in the manufacturing process.
Third Oak's footwear catalogue is entirely cruelty-free and 100 percent recycled, in addition to being slip-resistant and water-resistant. Third Oak believes that everything it makes should be landfill-free, meaning that the shoes will never end up in a landfill after their lifespan ends. Instead, can be recycled so that the materials can be used for other things. Their bio-based material is the product of ingenuity and long years of research and by weight, is 45 percent soy and 100 percent vegan.
Nomasei is dedicated to creating luxury footwear while at the same time making a positive impact. Out of a factory based in Tuscany, the company makes shoes through a series of responsible manufacturing processes and decisions. They utilize recovered rainwater, reduce their energy consumption via a photovoltaic panel installation on the roof, as well as a water cooling system. In terms of materials, Nomasei uses those that are ecologically efficient and recycled, such as organic cotton and metal free leather.
Kyrgies' supply chain is tied to Kyrgyzstan, where the Kyrgyz people have been felting the wool from their sheep for centuries. It is a huge part of tradition, and is done without many modern practices that are responsible for unnecessary amounts of waste and emissions. The sheep are sheared in the summer and that wool is then sent on to be cleaned, carded, and dyed before made into felt. The end result are slippers that provide incomparable amounts of comfort.
Firm believers that footwear should be healthy for both the wearer and the environment, Vivobarefoot is committed to ensuring that its products and the legacy left behind by them is one of environmental conscientiousness. To that end, Vivobarefoot uses sustainably tanned leather and hides and recycled substances such as PET and rubber. In addition, they take steps to reduce their emissions by making certain the materials they use are located as close to the factory as possible so that unnecessary transport can be avoided. 
Anyone in the market for a pair of hip sneakers that have the added benefit of being made through entirely sustainable processes should turn an eye toward Cariuma. This Brazilian company reinforces the belief that it is better to buy for quality over quantity, which is why its sneakers are renowned for being both durable and stylish. They utilize a bevy of responsibly sourced and sustainable materials, with some of the following as examples:
Bamboo

Rubber

Sugarcane

Mamona oil

Cork

Recycled PET

Organic cotton
Cariona also ensures that all leather and suede it uses is responsibly sourced and does not come from any cattle for which the Amazon has been deforested.
The founders of Icebug knows that saving the planet isn't going to happen just from buying a pair of sustainably created shoes. They do know, however, that purchasing such a pair of shoes is a big step in the proper direction, which is why this company does what it does. Icebug is sure to use recycled materials whenever possible, including recycled polyester as well as the nylon from fishing nets. The company also makes use of wool, which is a renewable resource, and ensures that the wool they source is 100 percent animal cruelty free.
Good Guys Don't Wear Leather is a French company with products that are made without exposing any animals to cruelty. In addition to this, the company utilizes microfiber textiles known as vegan suede and vegan leather, along with rubber and natural wood, to make shoes that leave behind minimal impact on the environment. The shoes have a timeless aesthetic to them and are very comfortable. They are also made to last a long time, because product longevity also goes a long way toward
This company is focused more on the sustainable use of energy and the reduction of emissions in its effort to combat global pollution. It does so to great effect, having already achieved a B score in the Carbon Disclosure Project. Additionally, Salvatore Ferragamo is continually looking for ways to make their product transportation more sustainable through methods such as car-sharing, car-pooling, and optimizing internal employee transfers. The company has partnered with UPS in yet another venture meant to offset all harmful emissions that come about through the transport of products ordered through ecommerce in both America and Europe.
Po-Zu's footwear is meant to deliver "exceptional performance from the natural world." To that end, the company makes use of linen, which is grown naturally without any use of fertilizers, pesticides, or irrigation. If linen is not dyed or treated, it remains completely biodegradable. Po-Zu also makes use of Piñatex™, which is made from the unneeded leaves of pineapple plants, and FRUMAT™ , which is made of the apple waste from the apple juice industry. Other materials used by Po-Zu include wool, cork, and organic cotton.
Osklen is a company that has been championing environmental protection for years. It has implemented an expanded sustainable material selection, using material sourced locally from the Amazon. Some of their materials are also quite unique, including Pirarucu leather, which is made from the skin of one of Brazil's largest freshwater fish. The company also combines sustainable fabrics with traditional ones in an effort to develop new fabrics, dubbed e-fabrics. These innovations have led to other companies to purchase stakes in Osklen with the intent of expanding the brand to an international level.
Tropas' sustainability initiative is made up of multiple parts:
Reuse materials (such as post-worn denim)

Produce locally in order to reduce transportation

Use the bare minimum in chemicals during the manufacturing process (and work toward a chemical free process in the future)

Create easy to dissemble shoes in order for easy upcycling and recycling of materials
Tropas' shoes truly represent the cycle of sustainability, as once the shoes are returned to them after having worn out, they are taken apart and each component is given another use. The rubber is shredded and used to make new outsoles, while the wood is reused to make furniture.
Reformation celebrates feminine beauty in all its forms, and is committed to creating women's fashion while keeping social and environmental impact in mind. It is Reformation's goal to ensure that, in the near future, every product they craft is made of 75 percent A and B fibers. To break it down, Reformation classifies A fibers as those that are renewable, natural, and plant-based, while B fibers are those that are entirely, or very close to entirely made from natural or recycled fibers.
Etiko's footwear is made without any harm being done to animals or the earth. Its carbon footprint is already significantly lower than the industry standard but the company is focused on achieving a net-zero carbon footprint within the next couple of years. Etiko's shoes are made of organic cotton and natural rubber and what's more, no animal glues are used during the manufacturing process. All of Etiko's packaging is certified recycled cardboard in lieu of using harmful plastics. In the events where plastic must be used, it is always biodegradable and compostable plastic.
Flamingo's Life is an advocate of ecological activism, and to that end work toward making the world a greener place by using materials such as recycled plastic bottles, corn waste, organic cotton, and hemp. The company also utilizes upcycled materials like plastics and polyester. Another part of Flamingo's Life's sustainable approach is a reforestation effort, wherein five trees are planted for every pair of shoes sold. The entirety of the manufacturing process takes place in Spain in order to reduce emissions.
Womsh has put a strong focus on researching materials in order to make certain that the ones it uses leave behind low environmental impact. All materials used in the production of Womsh's shoes and packaging are direct results of that research and planning. One of the main textiles used is a metal free tanned leather called Bianca. Bianca is used for the lining and uppers of Womsh shoes and is non-toxic and washable. Womsh also makes use of apple skin, which is a material composed of 50 percent apple fiber and 50 percent polyurethane.
Every part of FYE footwear is made from a material that is either renewable or recycled:
• The soles are 25 percent synthetic rubber, 50 percent natural rubber, and 25 percent recycled shoe material
• The inner soles are 25 percent synthetic rubber, 50 percent natural rubber, and 25 recycled shoes and sawdust
• The dyes are either certified non-toxic or completely natural
• The inner lining and the laces are recycled polyester and organic cotton.
FYE is one of the first companies to have heavily invested in gathering and recycling shoes that are at the end of their lifespan, keeping them out of the landfill and using the recycled materials to make even more shoes.
Gunas creates footwear that is completely vegan, which means it uses no wool, leather, silk, or fur. No PVC is used either and instead, the shoes are made from eco-polyurethane, Ultra-suede, Ultra-leather, recycled polyester, upcycled cotton canvas, upholstery and other types of vintage materials. Recycled plastic bottles are also among the materials used for Gunas' shoes and what's more, all of the hardware is nickel and lead free. Even the logo hardware found on the shoes is made out of recycled metals, and the zippers are all YKK.
Oka-B knows that most the shoes sold in the United States are not made of sustainable materials or through sustainable processes, and as an American company, aim to be a part of change for the better. The company uses closed-loop recycling to minimize the use of virgin materials as well as to keep end-of-life shoes from ending up in a landfill. The amount of recycled material in a pair of Oka-B ranges from between 15 to 25 percent. Consumers are encouraged to return their Oka-B shoes to the company, as they will then be turned into new Oka-B products. 
Loints of Holland's main focus is to create footwear that is not only sustainable through the method of its creation, but also in its use. These shoes are built to endure – one pair can last as long as 10 years. The leather used in the creation of Loints of Holland's shoes is of the highest quality, which means that a lining is not necessary, and by being absent a lining these shoes save on labor, more leather, and glue. The company also has a line of vegan footwear, which contain no animal byproduct and instead are made of a microfiber alternative.
In order to combat societal, ethical, and environmental issues, Deux Mains does what it can to make a change in its own particular way. Thus, all the materials used in the shoe construction comes about through ethical, fair, and sustainable means.
• Leather: the leather is sourced as a byproduct from the meat industry and is produced in a tannery in Haiti.
• Rubber: the soles are made from the recycled sidewalls of old car tires. Instead of being melted down, the rubber is kept in its original form and trimmed down to the specific shape required.
• Recycled plastic for the canvas strap.
With so many shoes out there being both poorly made and synthetic, it leads to tons of unnecessary waste piling up in landfills. The founders of Ekn Footwear have worked hard to do their part to combat this by creating shoes made from the highest quality biological materials and handcrafted by Portuguese artisans with invaluable experience. The shoelaces are made from bio-cotton, the stitching from vegetable tanned leather, and the soles from recycled materials. In addition, the insoles are made from vegetable tanned calf leather for additional comfort and durability.
This small shoe business is entirely committed to continuing to support heirloom shoe making, while at the same time maintaining low environmental impact. Mohinders reduces its impact through steps such as using fewer synthetics, more biodegradable materials, natural dyes, and traditionally tanned water buffalo leather. The company also uses recycled and organic material for all its packaging options, limiting the amount of unnecessary waste that comes from shipping and transporting the footwear. Mohinder's has proven it's possible to still create quality traditional footwear without contributing to the pollution the fashion industry is responsible for.
This Canadian shoe company is committed to being a responsible global business and to that end, sustain ethical and sustainable manufacturing operations in Africa. Their factory in Ethiopia was the world's first Fair Trade Certified footwear factory. In 2019 they shifted operations to Canada, where they continue to create shoes of the highest quality. Every shoe Oliberté creates is meant to last for years and by making shoes that are that durable, the company is both cutting down on the amount of shoes ending up in landfills while ensuring that they are leaving a legacy behind.
The founders of OLLI wanted to create a flip-flop that wasn't created from harmful chemicals and unethical methods, which is what led them to working with all-natural, premium grade rubber tapped directly from trees in Sri-Lanka. OLLI mixes the natural rubber with other natural ingredients and the result is an incredibly comfortable and durable flip-flop that is absent of any harmful chemicals. This fair trade rubber is also biodegradable in addition to being a renewable and sustainable resource, making OLLI's footwear among the most eco-friendly on the planet.
Paaduks proves that comfy, stylish footwear can come from just about anywhere, including old and used automobile tires. The core of this business is upcycling, and to that end Paaduks utilizes scores of discarded rubber from things like tires, mats, and conveyor belts in order to create the soles of their footwear. What's more, this is all done without any harmful chemical processes. In addition to upcycled rubber, Paaduks also makes use of upcycled cork and natural, renewable resources like cotton and jute.
Creators of artisanal and genderless footwear, Peterson Stoop have blazed the way into an innovative, sustainable approach of making footwear. Aware that most sneakers are discarded and then replaced rather than being repaired, this company decided in 2016 to take a unique approach to the problem that is waste in the footwear industry. Peterson Stoop retrieves discarded vintage sneakers and then rebuilds them with a bevy of natural materials, including leather and cork. The end result are sneakers with a timelessly hip aesthetic that have gained new life through Peterson Stoop's unique recycling process.
This shoe brand is doing what it can to battle deforestation and create eco-friendly footwear by sourcing its rubber from the Peruvian Amazonian rainforest. The producers that procure the sap from the rubber trees have the right of exploitation, which was given to them by the state, which allows them to protect their land and their source of income. Piola purchases this rubber at five times the local market price, supporting these producers and their battle to keep deforestation at bay. The footwear made from this rubber is quality with a trendy urban aesthetic.
soleRebels creates shoes that provide the maximum amount of comfort, and does so through ethical methods and by using sustainable materials. There is no other footwear quite like that made by soleRebels, largely due to the fact that they make use of the following:
• Recycled car tires
• Organic cotton
• Abyssinian jute, koba, hemp and leathers
The production process that soleRebels uses is zero carbon, and in addition, all the packaging is made from recycled shipping containers and re-usable handmade cotton bags.
Rather than take the standard approach to designing and manufacturing shoes, Terhi Pölkki has gone a different route by reinventing designs in order to create footwear that is comfortable and constructed so well that the incentive to keep wearing it is always there. The materials used by Terhi Pölkki include byproduct cow leather from the meat industry, responsibly sourced rubber, vegetable tanned leather, and metal free dyes and water based finishes. All shoes are handmade in Portugal and are crafted with an exquisite attention to both detail and quality.
Teysha creates boots that are unlike any others, and behind their distinct colorful appearance are centuries of tradition mixed with modern responsible and sustainable methods. Many of the vibrant textiles used in the creation of Teysha's boots are actually pre-worn, and, having been treated with love and care, are more than suitable for their next life as footwear. The boots are handcrafted with precision to assure a comfortable fit and durability so that you will be getting your money's worth and more.
Think!'s perspective is a simple but poignant one: Nature is our ally, which means that all her resources should be regarded as precious and treated as such. In order to lead by example, Think! prefers to work with vegetable tanned leather and dyes that are all natural, as they come from bark extract. To further reduce its carbon footprint, Think! makes use of additional natural resources and has taken other measures as well, such as shortening transport routes to lower emissions, and streamlining the processing stages in order to ensure there's no needless waste or pollution.
Trippen is a firm believer in making shoes that will last and to reach that goal, it makes use of a bevy of renewable and sustainable resources. The leather they utilize is vegetable tanned, which means that the process requires plant fibers instead of metal salts. The rubber used is of the highest quality, flexible, and extremely durable in addition to being completely recyclable. Trippen does not use glue in its shoe production and instead, most of the soles are carefully sewn.
This company turns upcycling and recycling into an art, creating men's and women's sneakers out of materials that otherwise would be clogging up the ocean or lying in landfills. Un/Do makes good use of plastic bottles, as some of their sneakers account for six recycled bottles per pair. The company also utilizes used parachutes, and the dye processes used while manufacturing does not waste water or create waste. Un/Do's sneakers are simple but refined, comfortable and meant to last, and buying a pair allows the consumer to become part of the company's efforts to help us achieve a greener world.
Are we missing someone? We would love to add them to our list. let us know in the comments!