Outdoor wool shoes might sound a bit odd, as they've been household items for so long. Also, the winter slippers that keep us warm and toasty, hardly match our idea of what airy spring sneakers feel like.
Two up-and-coming brands redefined all these notions. And currently, we have wool shoes that are durable, comfortable, breathable, and quite stylish. Merino wool is an ancient tough material that's quite different from delicate mohair or cashmere. Utilizing its outstanding properties is the area where both companies excel.
B-corp certification is another recent trend that various startups are embracing. It demonstrates a commitment to using sustainable eco-friendly materials, in addition to a clear focus on social responsibility. We are pleased to see that both companies have that in common as well.
No two brands are exactly the same, and it's always interesting to see where they differ, and how far they're alike. In the next sections, we'll compare Baabuk vs. Allbirds, and we'll see if we can declare a winner at the end!
Comparing Baabuk vs Allbirds Merino Shoes
These two brands have managed to create a loyal following of happy users. And if you bring up the matter of which one is the better shoe, you'd probably hear high praise from each side.
We're attempting to be fair and impartial here. So we'll take a look at 10 important criteria, and see how each brand performs.
---
1. Overview and Company Profile
The idea behind the creation of any company is often reflected in its products. Moreover, it sheds a lot of light on how this entity treats its buyers, employees, partners, and the community at large.
That's why knowing the mission, vision, and story of each one of these companies is a good place to start.
Baabuk

Baabuk is a relatively young enterprise that saw the light in 2013. The founders are a Swiss dynamic duo; Galena and Dan. And it all started when Dan received a special present from his in-laws.
A pair of traditional Russian "Valenkis", which are boots made from felt, specially designed to weather the excessive cold of Siberia. The couple was blown away by how cozy these boots were. They were also fascinated by the craftsmanship of the Valenkis and how it hasn't changed since ancestral times.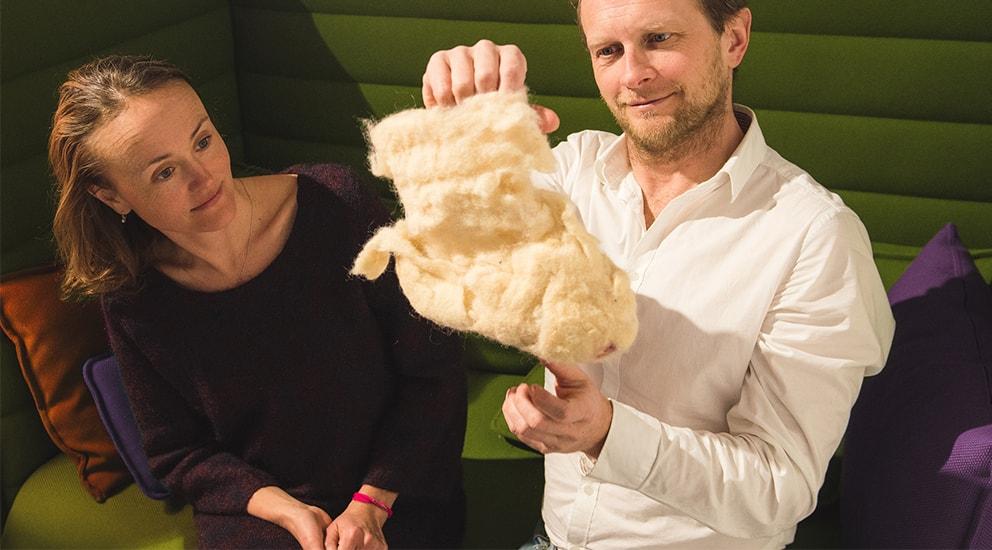 Galena and Dan also wanted to use sustainable material for their product. Additionally, they wanted the shoes to be comfortable, functional, and beautiful. They chose wool as the material that checks all the boxes and went on to create their world-famous brand.
The headquarters are at Renens in Switzerland, whereas the manufacturing company is located in Nepal.
Allbirds

Tim Brown, one of the cofounders of Allbirds, was the captain of the football team and at the same time a business student in New Zealand. He was constantly around athletes who valued good shoes. He tried to make leather shoes and sell them to his colleagues, but they weren't as comfortable as he was hoping for.
Merino wool is among the highly appreciated materials in New Zealand, and it wasn't surprising that Brown would eventually try to utilize it. The opportunity came in 2014 when he received a grant to design sustainable sneakers. He teamed up with Joey Zwillinger, who is a renewable materials expert, on this mission, and later on, they became business partners.
In 2016, Brown and Zwillinger launched Allbirds. It was a brand that promoted Wool Runners casual sneakers, and with that unique product managed to raise $990 million. Two years later, the figures rose to billions. This stellar success was followed by a partnership with Adidas and various other big names.
The company headquarters is in San Francisco, California, with the main warehouse in Nashville. They currently have hundreds of employees and around 350 contractors in South Korean factories.
There's an interesting story behind the name Allbirds. New Zealand is among few countries in the world with no land mammals, it's the country with "all birds". The founders are clearly proud of their origins and that's why they honor its nature in their brand's name.
---
2. Materials
Merino wool is often used for making socks or pullovers. It's often associated with wintery cozy garments. But here, it's the material of choice for both brands. Let's see why, and what else they use in their manufacturing process.
Baabuk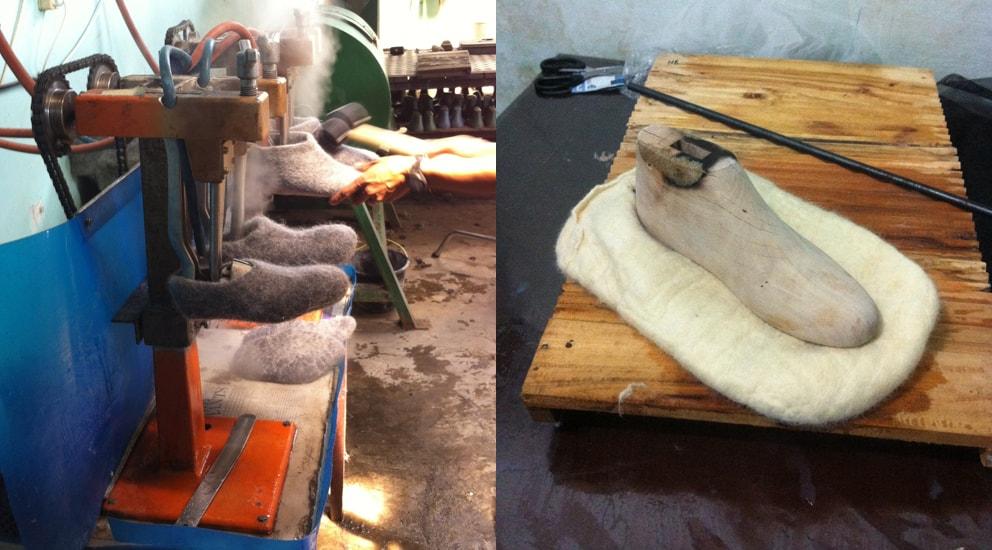 This family-owned business started with the concept of making outstanding wool shoes made from wool. They focus mostly on the manufacturing process and try to apply the traditional methods that their ancestors used.
Allbirds
Merino wool is used in most of Allbirds' products. Its fibers are extremely thin, that their diameter is barely the twentieth of a human hair. Yet, it's pretty strong and has some features that most people are surprised to find out.
Merino wool is highly breathable
It's a temperature regulating material
It's not scratchy and rough on the skin
This material is also moisture wicking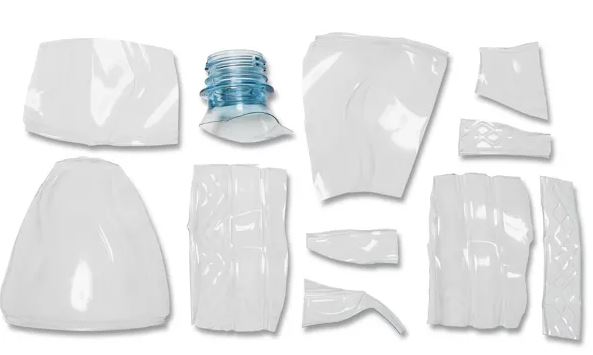 The interesting choice of materials extends to the laces, which are made from recycled plastic bottles. The Allbirds team believes that "Reincarnation is a beautiful thing.", and we totally share that conviction.
This spirit extends to the packaging materials, where the boxes and bags are made from 90% recycled cardboard. It's nice to know that "every box deserves a second chance.".
---
3. Sustainability
New Zealand has an abundance of Merino sheep, to the point that they outnumber the human population by a ratio of six to one.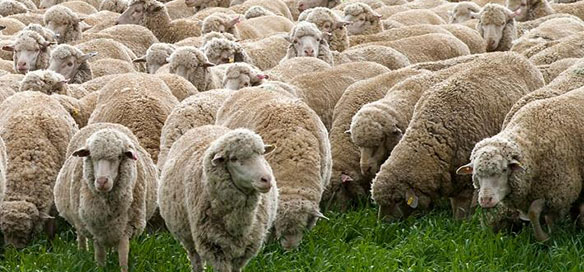 These gentle animals stay warm during the winter thanks to their thick fleece. But as soon as the seasons change, having an overgrown coat could be uncomfortable. That's why shearing their wool is a humane and kind action.
The periodic harvesting of wool is thus a sustainable, nature-friendly, and economic process. In addition, wool is quite durable, so there's little need to buy a new pair of shoes every year. The reduced consumption is certainly a big plus when it comes to sustainability.
Here's how each label handles this resource.
Baabuk
As a B-corp certified company, Baabuk source their wool from humane farming practices in Portugal and New Zealand. They make sure that everything they make is highly durable, comes from renewable sources, and can be recycled.
Allbirds
Shearing the wool off sheep and processing it into fine Merino threads is a process that's energy-efficient and clean. It uses about 60% less energy than the synthetic materials often used in making shoes.
In addition, the laces, insoles, and packaging all use recycled materials. This is to minimize wastes and make the best use of natural resources.
Besides the wool shoes, Allbirds also makes another line that utilizes Eucalyptus. It's also a green sustainable material that many customers find fascinating.
---
4. Social Responsibility
Back in the day, creating a great product was the focus of any industry. Then, around the mid-seventies, finance became the absolute focus. Creating monetary value for the shareholders was the primary goal of most enterprises.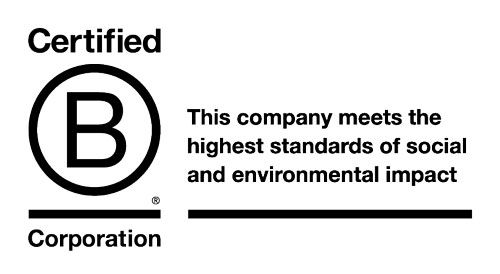 Some companies walked a different path though, and the green era appeared strongly in the nineties. This wave of environment awareness was recently followed by a second wave of sustainability and social responsibility.
Stakeholders are now more committed to following eco-friendly practices, empowering their employees, and generally embracing fair trade. To demonstrate this ethos, many companies get a B-Corp certification. It shows potential buyers and the whole world that they work with strict standards regarding the environment as well as their communities.
Baabuk
Baabuk is founded on the principles of doing good. The company ethos is to be "Authentic to the past. Responsible to the future". And that's exactly what they do from the sourcing of the materials all the way to distribution.
The traditional methods used in making Baabuk slippers cut back the carbon footprint significantly. In addition to investing in employing and developing manpower.
Baabuk chose to make the slippers in Nepal. The wages are comparatively fair, with a substantial increase of approximately 25% above the national average.
Allbirds
The materials Allbirds use in making shoes are sourced from farms that follow rigorous standards only. This matter is managed by a separate company, which is ZQ Merino. They focus on land management, animal treatment, and ecological farming.
---
5. Comfort
Comfort means not feeling your footwear at all. If you start paying attention to it, then it's probably too tight, too big, makes your feet sweaty, or lets in or the cold. Even worse, it could be unbalanced or its curves aren't matching the arches of your feet. In that case, it could make your ankle, your knees, or your whole body ache.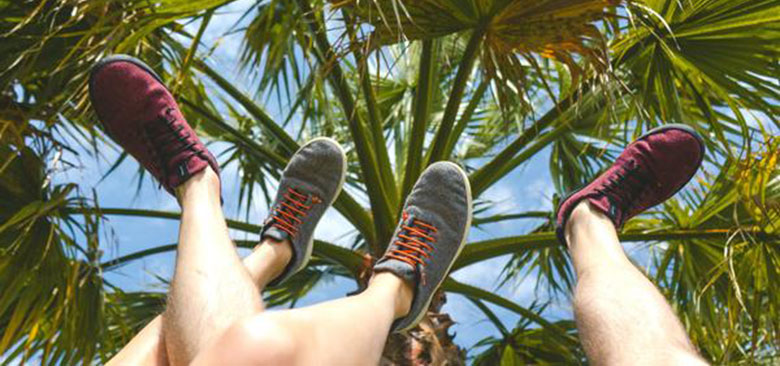 One of the points that concern many users is whether these wool shoes can be used in summer? Wool is typically a winter material made for coziness. However, since the Merino threads are extra fine, the weave tends to be airy and breathable. And summer shoes are usually thinner than winter shoes.
Another issue is often whether it's a rough scratchy material. If a pair of wool shoes would be worn in summer, then it better be soft on the skin.
Baabuk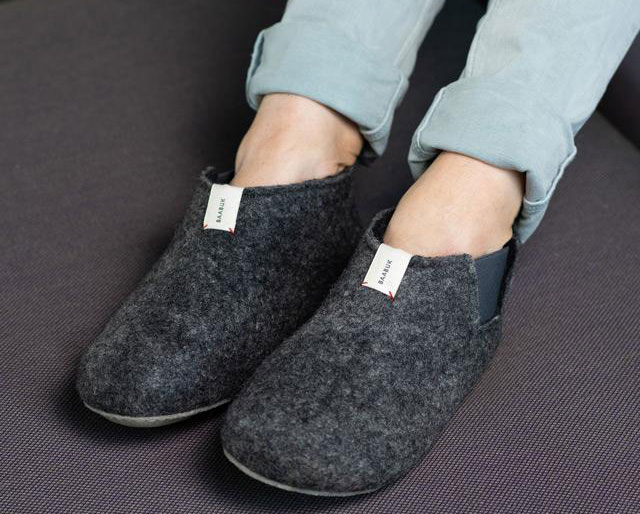 The Baabuk shoes are quite comfortable in every way. They even add a Merino wool lining to the shoes, which makes them soft and airy, even without socks.
As for the winter slippers, some models have a high profile to guarantee absolute toastiness in the cold weather.
Allbirds
According to Time Magazine, Allbirds is "The World's Most Comfortable Shoe.". We know that users worldwide are singing praise for this brand, especially the comfort aspect of it.
Let's keep in mind that one of the co-founders was a football player. And wearing footwear that feels good was a huge deal for him and his teammates.
---
6. Durability
Prime quality products are generally sturdy, and they rarely need replacement before a number of years. But does that apply to wool too?
Baabuk
The wool shoes are typically designed in Switzerland, then they're made in Portugal. There are stringent standards for both processes to make sure the products are of top quality. This includes high durability.
Allbirds
Merino wool is already durable and can withstand harsh conditions well. In addition, All birds add a puddle guard to increase the water-resistance to some of their products. For example, the Runner Mizzles is perfectly suited for a cold rainy day with that extra treatment.
---
7. Ease of Maintenance
This is basically how far these shoes can take getting wet. Would they shrink? Change color? be completely spoiled like suedes? Or would they persevere?
In general, wool doesn't get wet easily. The microfibres inside the weave force the falling rain or drizzle to form small beads that fall off the fabric. A good quality wool shoe might not be suitable for wading into a puddle, but it would keep the wetness off during the rain.
The second point is, if these shoes become dusty, sweaty, or wet, can you wash them? And if yes, would they need special treatment, or a machine wash is good?
Baabuk
Most of Baabuk's shoes are machine washable, but you need to set the machine on a wool cycle. Also, use only lukewarm water and select a gentle spin.
Allbirds
Most of Allbirds' models are machine washable. This is definitely a huge plus, as they'd get muddy in winter. And they'd need frequent washing in summer to keep away heavy odors.
---
8. Sizing
Half sizes are an important factor in finding the right shoe, in addition to accurate sizing that fits well. That's what we're looking for here.
Baabuk
There's a wide selection of sizes in every Baabuk model. The sizes are given in the European EU measurements, but you can convert to the US sizes easily on the site.
Half sizes are often available.
Allbirds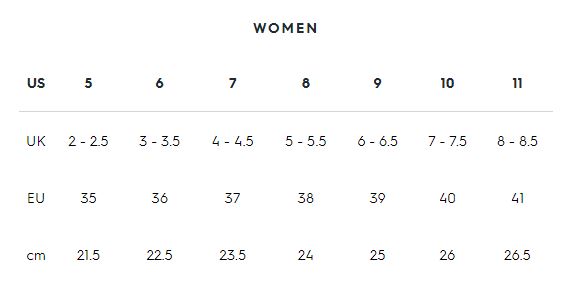 Allbirds shoe sizing charts use whole sizes only. Partial and half sizes are advised to size up, and that doesn't seem to bother the users at all. It's worth noting that the chart applies the American system for size selection.
---
9. Product Variety
While this isn't a differentiating point directly related to the quality of the product, it shows the power of the brand.
Baabuk
While there isn't a wide variety of models that you can choose from, the ones currently on display are stunning. The basic models are also suitable for various occasions. Moreover, you can choose the colors of the wool used in the body, the tone of the eyelets, and the elastic laces that go with it. It's kind of bespoke.
You can also buy other apparel and accessories from the site.
Allbirds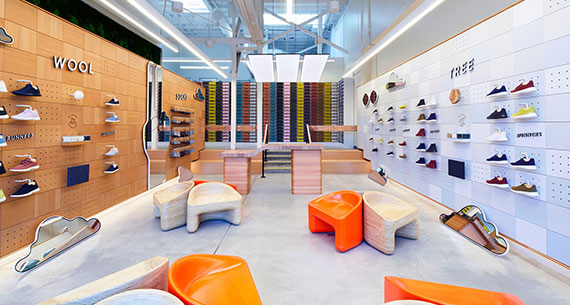 This brand is quite prolific in its products. There are wool shoes for every occasion, gender, and weather. In addition, you'll find other types of eco-friendly shoes in their online stores. They also sell apparel and accessories that complement the look of their unique shoes.
---
10. Prices
Both products are considered niche brands. Yet, they embrace a model that sells directly to the customer, which cuts off plenty of the retailing costs.
Baabuk
The prices are mostly upwards of $100 for the shoes, and around $80 for the slippers. The shoes look like a million bucks though, so most customers feel that these shoes are fairly priced.
Allbirds
Most of the sales is done through Allbirds' online site. But they do have a physical presence in various locations. Their flagship stores can be found in Amsterdam, San Francisco, London, and New York.
The prices are often around the $100 mark, which many of the younger generation find affordable. The main niche for these products is the Silicon Valley crowd, the gen z folks, and of course the Millenials.
---
In Conclusion
Baabuk and Allbirds share a recent entry into the market and an accelerated rise to stardom. They're now among the most popular shoes that stylish folks choose to wear.
They're both elegant, comfortable, and easy to maintain. Most importantly, the two brands are B-corp certified, and they follow the highest standards in environmental and community care.