In this article, we are going to detail all you need to know about repairable shoes.
In fact, we will go through all you need to know about the how, why, and whether any brands sell repairable shoes, along with other tips and relevant information you might need to know.
So if you want to know the ins and outs of repairable shoes, read on!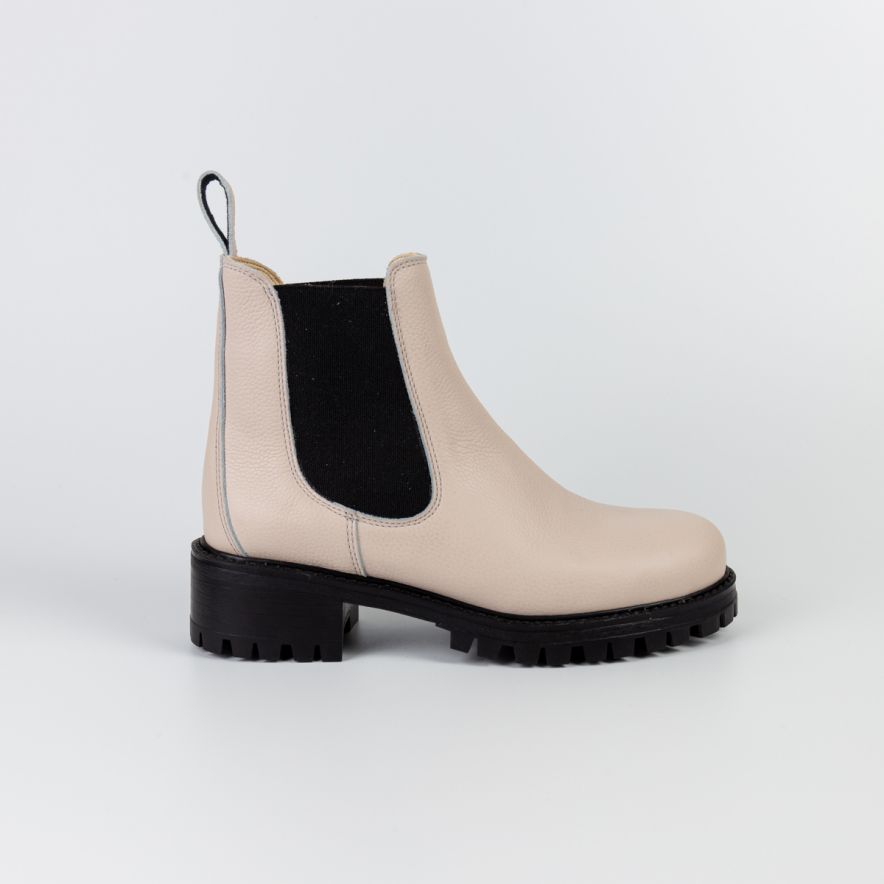 Kavat – Repairable shoes
Kavat offer the most diverse range of shoes with a repair service we have found so far.

Cobblers Direct – Shoe Repairs
• Australian Merino Wool
• Machine Washable
• Odor & water resistant

Repairable shoes – Is it possible to repair shoes?
Yes, it is absolutely possible to repair shoes.
There are a few options available to you should you want to go ahead and repair your shoes.
The most common option is using the services of a cobbler, and now, with sustainability at the forefront of many purchases, there are a number of companies that will repair your shoes for you as long as you have a good set.
Let's have a look at both options.
Using a cobbler
A shoe cobbler is a professional who specializes in the repair of shoes and other footwear and in fact, cobbling is one of the oldest professions in the world.
In the past, shoe cobblers were often also responsible for the manufacturing too, but this is no longer the case.
Today, shoe cobblers focus exclusively on repairs.

What can a shoe cobbler do?
Cobblers are quite adept and do anything from resoling to stretching, resurfacing, reshaping, replacing heel tips, adjusting the height of boot shafts to sit lower, and other repairs depending on the cobbler.
They can work with matey shoe materials such as cotton, leather, wood, jute, and synthetics, amongst other materials.
Shoes losing color?
Often (depending on the type of shoe) they are able to dye them to bring them back to a vibrant state.
Cobblers can do work on most types of shoes including vintage, dress shoes, and your more standard type of shoe such as sneakers.
This great article breaks down a number of things your cobbler can fix.
Brand Shoe repairs & Repairable shoes
With so many cheap shoes flooding the market in recent years, and the shoe industry having one of the biggest carbon impacts on anything we wear, having quality shoes is as important as ever.
But often when a shoe breaks, discolors or the soles wear out what do we do?
More often than not they get thrown away.
Luckily, there is a growing number of brands that are offering repair, or replacement options.
For example, Kavat offers a repair service for a fee smaller than a new pair, and who better to work on them than the people who made them?!
Along with various brands with repair/replace programs, there are some brands that are creating their self-repairable footwear.
How does that work you ask?
Vyn has identified that the heel of the sneaker is the part of the sneaker that wears out most often, so with Vyns, you are able to replace your heel at any stage you need.
Not only does this extend the life of your shoe, but it also gives you fun customization options for your shoe.
What kinds of shoes can be repaired?
Many can be repaired, for example, heel repairs are common for dress shoes, high heels, and pumps, while sole replacements are more common for sneakers and running shoes.
However, it will depend on a number of things such as quality, materials, and how the footwear is constructed.
Let's see why.
Quality of the shoe
As a general rule of thumb, if you have a good pair of quality shoes you are more likely to be able to get them repaired.
This comes down to the low-quality design, the material used, and the construction of cheap and nasty shoes.
Materials
Unfortunately, leather-based footwear is often the easiest to repair, given this material has been used for hundreds of years now and because it's quite a convenient fabric for making high-quality footwear.
The good news is there are a number of faux leather options made from a plant-based material that can be used for repairs, so be sure to ask about these.
One important thing to keep in mind is to look for soles made using 'Goodyear welt construction.
Why?
Goodyear welt construction means that the soles can be replaced repeatedly, which means they will last a lot longer and are far more easily repaired which will save money in the long run.
Another added benefit of this is that it will make them more water-resistant.
This leads us to point 3.
How the shoes are constructed
Why are sneakers harder to repair than leather boots for example?
It comes down to the fact, many sneakers are created with the sole and the shoe joint together often using glues.
This means it's extremely difficult to remove the sole and replace it effectively.
Not to mention many are made up of many different fabrics and textiles which complicates the replacement process.
It can obviously be done, but don't expect much too much from your cobbler if your soles are joint or your shoe is made of many textiles.
In this case, it is often to send them back to the company you bought them from if they are sneakers as they will have a more intimate understanding of how the shoes were made.
Is it worth resoling shoes?
Whether or not it's worth it to resole or not depends on a few factors, such as whether you have a high-quality shoe and how often it's worn.
Generally speaking, it's usually worth it to resole if your footwear is high-quality and that are worn frequently.
The reason for this is that high-quality shoes tend to last longer and be more comfortable, so it's worth investing in them.
On the other hand, if a shoe is made of lower-quality fabrics or is only worn occasionally, it might not be worth resoling.

In this case, it might be better to simply buy new shoes.
Ultimately, the decision of whether or not to resole depends on the individual circumstances.
However, let's take the example of Kavat.
Let's say you bought some Kavats two years ago at $250.
With Kavats repair service, you get a new insole, outsole, polish, shine, wax, new laces, and torn seams mended.
This will cost you around $80.
Not a bad investment compared to buying new ones, and also better for the environment.
Not all their footwear is part of the repair program, and other brands will offer other services, so be sure to check what's possible before you buy.
Is repairing shoes good for the environment?
Are repairing shoes good for the environment?
Yes, it is!
In fact, if not buying sustainable shoes, repairing them is one of the best things you can do for the environment.
Here's why:
✅ Repairing extends their lifespan, which means fewer shoes end up in landfills. It is estimated that 300 million pairs are discarded each year with many taking 25-40 years or longer to decompose.
✅ Every time you repair, you're saving the resources that would have been used to make new ones pair.
✅ When you repair shoes, you're using tools and materials that are already in existence, and require no additional energy or resources to produce.
✅ So not only is restoring shoes good for the environment, but it's also good for your wallet!
So bear this in mind next time you go hunting for shoes and are wanting to extend their life.
Why do people want to repair their own shoes?
For many people, repairing their own shoes is a way to save money.
Instead of buying new shoes every time something starts to wear out from everyday wear, they can simply mend the old ones.
This can be a great way to keep your favorite shoes in use for longer.
Restoring shoes can also be seen as a form of recycling.
By prolonging the life of a pair of shoes, repair-minded individuals are keeping them out of the landfill just a little bit longer.
In some cases, people might choose to fix their shoes because they have sentimental value.
A pair of well-worn shoes might have been part of some great memories, and so repairing them can be a way of preserving those memories.
Whatever the reason, there are many good reasons why people might choose to repair their own shoes rather than buy new ones.
Can I repair my own shoes?
If you are the brave, the DIY type, or are looking to save a bit of extra money you can always attempt to fix your own shoes.
With a little time and effort, you may be able to fix your own shoes at home.
Here are a few tips to get you started:
✅ First, take a close look at your shoes and identify the problem areas. Is the heel worn down? Is the leather cracked or peeling? Once you know what needs to be fixed, you can choose the best repair method.
✅ If your shoe has a hole or tear, patching it is usually the easiest option. You can buy pre-made patches at most craft stores, or you can even use an old piece of fabric or leather. Simply place the patch over the hole and stitch it in place.
✅ If the sole of your shoe is worn down, you may need to re sole it. This is a more difficult fix, but it can potentially be done if you have the right tools. You can buy soles at most shoe stores.
There are many youtube tutorials and articles on how to fix your own shoes, here are a few to get you started.

Youtube – How to repair your own shoes.
How to fix a hole in your shoe
How to sew shoes to make them last longer
Shoe repair with Shoe Goo
How to fix your Shoes

Articles – How to repair your own shoes.
Shoe repair guide – expert DIY tips and tricks
3 Ways to repair shoes
Shoe repair
What kind of things can your shoe cobbler not do?
Shoe cobblers can do an amazing job with their craft, but they are not magicians.
Below is a list of things that could potentially hinder you from having your shoes repaired.
Always check with your cobbler though, as some may offer some forms of repair for the below.
❌ A cobbler often cannot resole sneakers and new soles to shoes that have been worn down. This is because the new sole will not adhere properly to the old one, and it will quickly come loose.
❌ It is very difficult for cobblers to make dark shoes lighter than they are.
❌Additionally, a cobbler cannot make shoes that are too small or too large fit better. If a shoe is too small, the cobbler can try to stretch it, but this is not always successful. And if a shoe is too large, the cobbler can add padding or make other adjustments, but the shoe will probably never fit as well as one that is the correct size.
❌ Finally, a cobbler cannot fix every type of damage. For instance, if a shoe has been chewed by a pet or has been burned, it is likely beyond repair. So, when looking for someone to fix your boots or heels, be sure to find a reputable cobbler who can meet your needs.
Which shoe brands offer a repairable shoe service?
Kavat – Winter Boots, Sneakers, Boots, Ballerina
Vivobarefoot – Outdoor, Lifestyle, Performance
Wildings Shoes – Casual Boots, Sneakers, Slip-ons
Baabuk (repair kit)
Veja – Sneakers, Running
Ethletic (subsidized repair) – Sneakers
Conker – Boots, Shoes, Sandals
Thousand Fell (Credit back if you recycle) Sneakers
Mohinders – Flats, Slip-ons
Is your favorite brand with a repairable shoe not here? We would love to know who they are, please feel free to let us know in the comments!