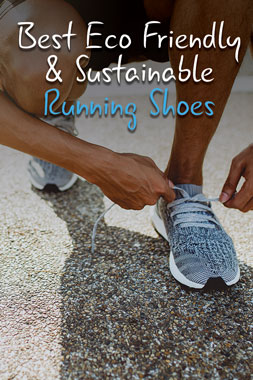 Looking for some running shoes, but want to be more conscious of the environmental impact of your purchase? There are a lot of reasons to go green with your purchases including running shoes.
If you are not sure where to start, we have you covered.
Below we have put together a list of some of the best sustainable and eco friendly running shoes.
Read on to find out more!
Image
Product
Details
Price
OUR PICK
Wool Dashers
• Merino wool
• Carbon Neutral
• Machine Washable

Check Price
Tree Dashers
• Eucalyptus fibre
• Carbon Neutral
• Machine Washable

Check Price
Vivobarefoot
• Designed for Barefoot running
• Ethical
• Extremely lightweight
Check Price
Hylo Athletics
• Local materials for less environmental impact
• Carbon Neutral
• Recyclable
Check Price
Best Sustainable Running Shoes

So, we're off to the actual shopping. Here are my top picks for sustainable running shoes from top environmentally friendly shoe brands. I've based my selection on the company's history, used materials, and overall perks. Let's see!
---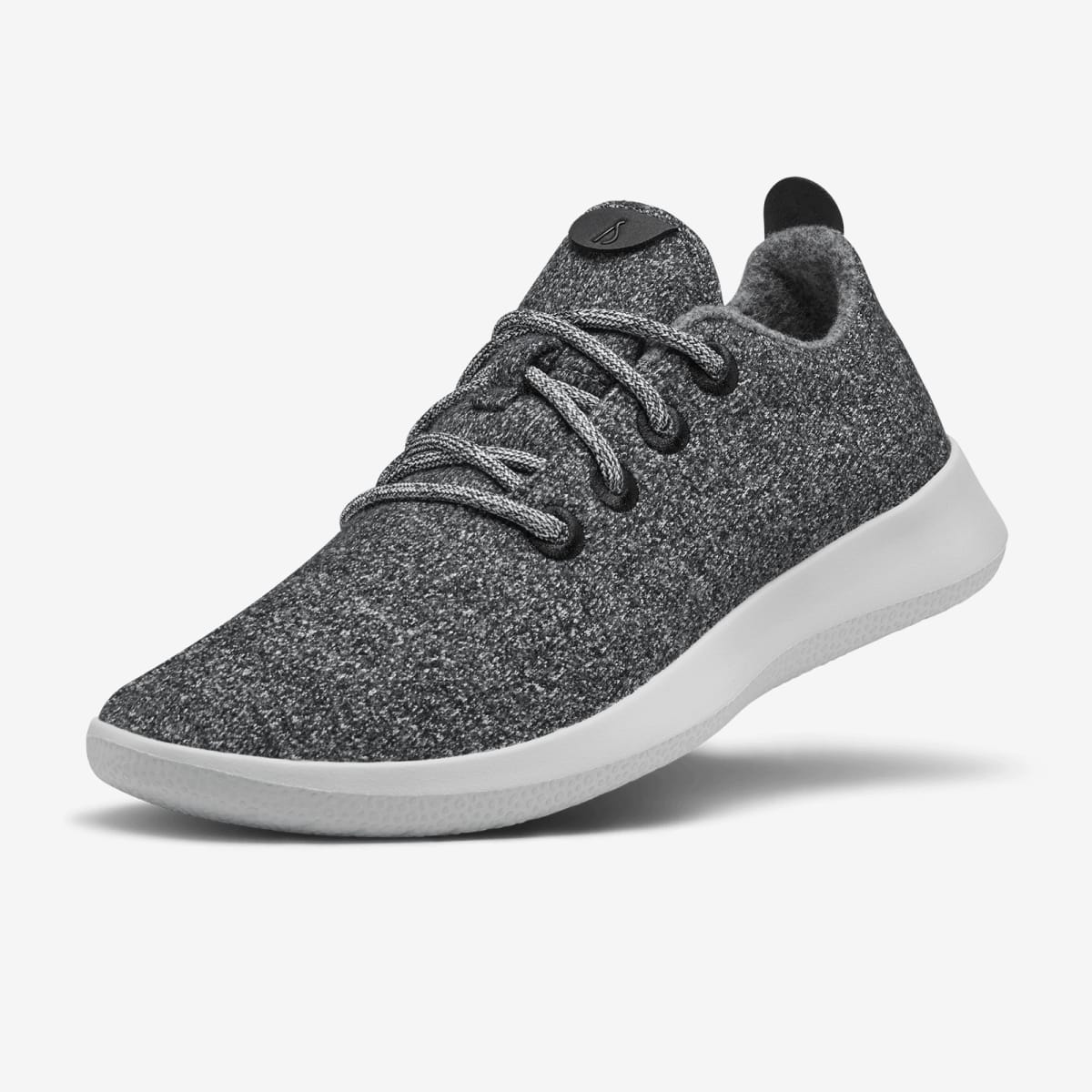 As the name implies, these running shoes feature a comfortable upper made from Merino wool. Don't worry, though. This doesn't necessarily mean animal cruelty. Merino wool, just like our hair, needs to be regularly cut in order to maintain proper hygiene.
In addition to being naturally comfy, wool uses 60% less energy when compared to the other synthetic alternatives.
To make these running shoes even more sustainable, Allbirds uses recycled bottles to make laces and castor bean oil for the insoles. They even care about shipping by using recycled cardboard packages.
All these efforts have reduced their carbon footprint to 7.6 kg CO2e. This is notably better than the 12.5 kg CO2e emitted by regular sneakers. Allbirds also purchase carbon credits which makes these carbon-neutral shoes. These are one of the best natural running shoes out there and a top sustainable running shoe brand. To top it all off, these are washable running shoes.
Check out these eco-friendly athletic shoes at Allbirds.com
---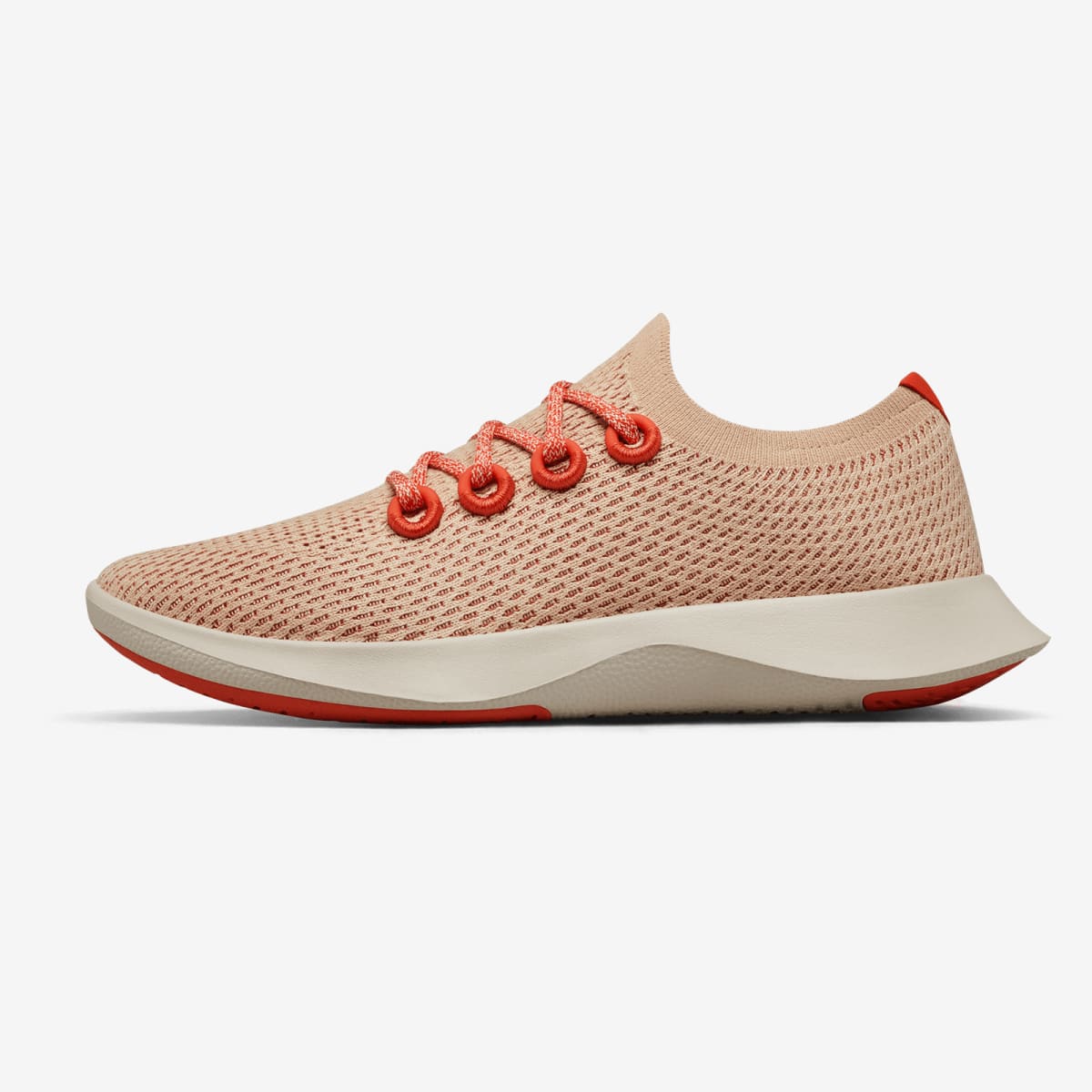 Still uncomfortable with the merino wool concept? No problem! Allbirds has an equally-sustainable pair of running shoes that are completely sourced from green sources.
They harvest eucalyptus trees to manufacture silky-smooth fiber treads. This makes these ethical running shoes highly comfortable and breathable to fit the most intensive runs.
They never abuse forests, though. Under certification from the Forest Stewardship Council, their process is guaranteed to protect forests and animals living there. Moreover, the South African farms, from which their materials are sourced, are cutting down on harmful chemical fertilizers.
When compared to cotton, this manufacturing approach uses 95% less water and reduces the carbon footprint in half.
Check out the Tree Dashers running shoe at Allbirds
---
3. Veja Condor Mesh Light
Veja has been in the shoe industry since 2004. In 2020, the Veja Condor running shoes were chosen as the running shoes of the year in the ISPO Sports fair.
Around 53% of these shoes are made from sustainable materials. For instance, the mesh upper is made from 100% recycled plastic bottles, the lining features 33% organic cotton, and the outsole is constructed from 30% Amazonian rubber.
Their production lines are mainly located in Brazil to support the seringueiros families living in the Amazonian forests. Harvesting trees from these forests are made under the supervision of multiple organizations to avoid harming biodiversity.
Also you can rest easy knowing these are fair trade running shoes.
Check out Veja running shoes at Veja-store.com
---
4. Blake Black by The People's Movement
The People's Movement brand was started by a bunch of individuals who wanted to implement their innovative designs in eco-friendly shoes to be locally sold for their friends and family. Their aspirations got larger and larger with every pair they sold.
Today, the largest part of their products are made from upcycled plastic bags collected from Bali. If you're unfamiliar, this is an Indonesian island that dumps thousands of tonnes of plastic waste every year in oceans and rivers.
Furthermore, they dedicate a share of their profits to help environmental initiatives like 5 Gyres. This one is fighting tooth and nail to remove ocean plastic.
In parts where plastics can't be used, they utilize a bunch of vegan alternatives. These shoes' upper features a vegetable fiber cotton textile.
Check the price of their environmentally friendly shoe at Movmt
---
5. Primus Lite III by Vivobarefoot
If you like running in barefoot shoes, Vivobarefoot should be the most sustainable option. In cooperation with Sorona, they utilize 100% vegan fibers in making the upper mesh and the footbed.
The soles of these ethically made sneakers measure around 3 mm only. At this thickness, your feet will sense every stride. It won't be tiring, though. This is possible because of their 45% natural rubber construction.
For manufacturing, Vivobarefoot doesn't rely on petroleum-based sources that cause CO2 footprint to skyrocket. Instead, they depend on algae biomass that actually benefits the environment when harvested making a very earth friendly shoe.
Check out Vivobarefoot's sustainable vegan running shoes here.
---
6. Ultraboost Parley Shoes by Adidas
I know that Adidas might not be the first sustainable brand that comes to mind. But I'm glad to tell you that they're gradually getting better. They've been renovating their production process with sustainable materials to reduce water use and decrease carbon footprint.
Ultraboost Parley is an absolutely perfect example of its new regulations. In partnership with Parley, these shoes are made from recycled plastic bottles retrieved from beaches and coastal communities.
It's estimated that every pair of these recycled running shoes uses around 11 bottles, which is definitely beneficial for our precious marine life.
Check out at the running shoe range at Adidas.com
---
7. Everlane Tread Trainers
Everlane has recently gained a lot of popularity in the field of sustainability. First and foremost, they source their raw materials from the finest local farms to support independent farmers.
Then, they only partner with the most ethical factories around the world to produce the best products with the least waste.
These eco running shoes were built with 54% less plastic by utilizing full-grain leather. Their unique manufacturing process is able to reduce chemical wastes typically seen in the tanning process.
For the soles, they used a mix between natural and recycled rubber with only 5% of virgin plastic.
Check price out at everlane.com
---
8. New Balance X Reformation X90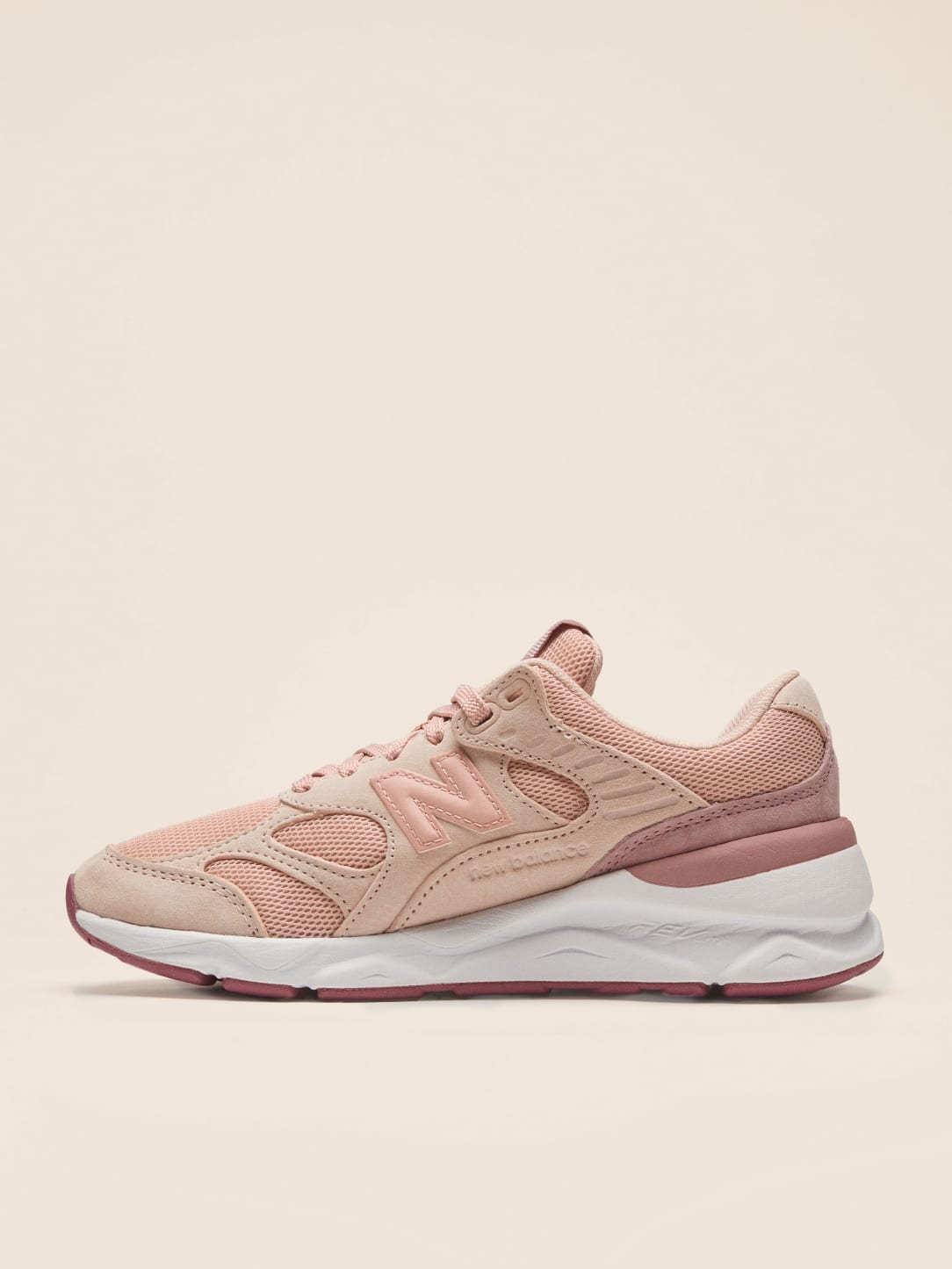 In cooperation with New Balance, Reformation was able to release this fashionable, yet sustainable pair. For the upper construction, they used a mixture of chrome-free suede and viscose fabric.
Since viscose textiles are sourced from wood pulp, they partnered with Canopy to make sure forests are properly protected and preserved. They also mix around 20% of their cotton waste in this process to save more and more of our precious trees.
Moreover, all the linings, laces, and labels are fabricated using post-consumer recycled polyester. Last but not least, the soles are made from a combination of EVA and bloom algae.
Check the running shoes out at newbalance.com
---
Giesswein's running shoes are made out of sustainably sourced Merino Wool. The end result is a shoe that is built to last with tons of style. All of the wool used in their production process comes from cruelty-free farms, and what's more, there are no harmful chemicals used.
The absence of chemicals or other substances means that the wool is 100 percent biodegradable. The wool's qualities lend themselves well to running shoes – the surface is anti-bacterial, which aids in reducing odors. The wool is also temperature regulating and it will keep your feet warm in the winter and cool in the summer. And of course, these are sweatshop free sneakers.
Giesswein has running shoes for men, women and children in a wide array of bright colors and styles. These Merino runners provide excellent cushioning and support and are as suitable for use in the winter as they are in the summer.
Find out more at Giesswein.com
---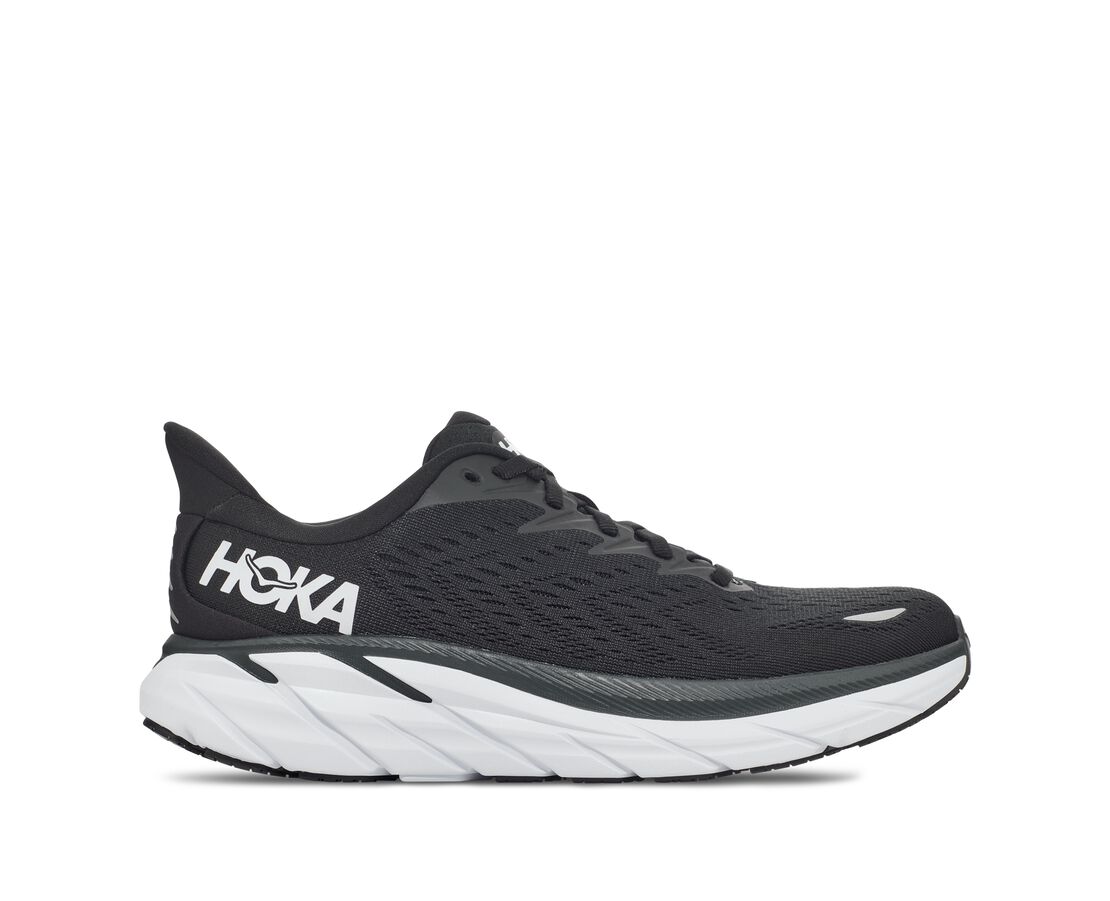 In 2016, HOKA joined the United Nations Global Compact (UNGC), which is the largest corporate sustainability initiative in the world. Joining the UNGC means the company must provide an annual responsibility report. In addition, the company has put into place its own sustainability goals that deal with: chemicals, materials, waste, water, gender equality, human rights, and clean energy.
They actively look for eco-friendly alternatives for the materials they use to make their footwear, and source 90 percent of those alternatives from suppliers that are certified sustainable.
HOKA makes two types of running shoes: trail and road. Both kinds are lightweight and provide tons of cushioning to ensure you can run well and safely. There are runners for both men and women and you can pick your preferred type of shoe from a variety of colors.
Find out more at Hokaoneone.com
---
Icebug is aware that consumerism is the consumption of natural resources, which means that you can't save the world just by buying a pair of running shoes. However, Icebug is doing its best to lower its environmental impact by choosing better options in terms of the materials and processes they use.
Their high-performance footwear is made from alternative materials that do not compromise the durability and longevity of the shoe. They make sure to only source these alternative materials from responsible, certified vendors and also that the materials in question are tough, can withstand use in different environmental conditions and function well with repeated use.
They also try to source materials that require less water and chemicals during the production process. Icebug's running shoes are as a result highly durable, comfortable, and perfect for long or short distance use.
---
Hylo Athletics makes use of a lot of different sustainable and eco-friendly material and is one of the most sustainable shoes around.
For each running shoe that they produce, they percent 300 grams of unnecessary plastic from entering the world.
They are very particular when choosing their materials because they need not only to be eco-friendly, but also to be up to the task of enduring constant use in a variety of environments.
What's more, they want materials that can be reused at the end of life.
Of the seven sustainable materials they use, five are sourced from areas quite close to their factory, which cuts down on transportation costs and emissions.
The materials are: corn fiber, corn spring, castor bean oil, organic cotton, polyester, algae bloom, water based glue, and natural rubber.
Hylo Athletic's sustainable running sneakers are designed to last, provide comfort and cushioning, and come in solid color designs and are a great example of running shoes that aren't ugly.
Find out more at Hyloathletics.com
Read our Review (personally tested)
Why Should You Shift to Eco-Friendly Running Shoes?
If we want to fully describe the impact of the sneaker industry, we'll need dozens of pages rather than a simple article. However, I'll try to simplify the most important facts that would be enough to reveal the ugly face of this business.
According to recent statistics, we throw around 300 million pairs of shoes per year. If we're lucky, the unsustainable shoe materials should completely compose in around 40 years.
Worst of all, brands don't seem to understand what they're doing. The shoe industry produced more than 23 billion pairs in 2015. This clearly exceeds the needs of our 7-billion population.
But brands won't respond unless customers develop proper awareness. That's why everyone should buy a pair or two, at most, of sustainable or eco-friendly shoes. While the decomposition rate will differ according to the used materials, it'll certainly take less than 40 years.
What to look for?
Sustainability has been gaining more and more popularity recently, which is definitely a good thing. But on the downside, a lot of brands have been falsely claiming that their footwear is 100% eco-friendly.
So, to avoid buying zero-value products, here are the most important aspects you should find in a good sustainable pair of running shoes.
Avoid Leather as Much as Possible
The leather industry is, without doubt, the worst part about the footwear world. First things first, sourcing leather boosts the livestock industry, which is responsible for 14.5% of the total emissions of greenhouse gases.
Then there's the absolute disaster, the tanning process. A lot of tanneries use toxic materials, like arsenic and cyanide, to deliver these gorgeous products that everyone craves.
It's shocking to know that leather doesn't just accompany meat production. It's estimated that a billion animals are slaughtered each year merely for tanning their skins and hides!
If using leather is inevitable for you, opt for more ethical forms like upcycled or recycled leather.
Look for eco friendly materials and natural materials
Naturally, the best pair of running shoes should be made from 100% biodegradable natural materials. But sadly, this isn't always possible.
That leaves us with recycled materials. Yes, they're not necessarily biodegradable. But they're surely better than sourcing materials that are virgin.
Also, be aware of the production processes involved in creating the running shoe as this can have a large environmental footprint.
Outsoles: Natural Rubber
Natural rubber is currently the best option for durable, non-slip outsoles. Unlike its synthetic counterpart, it doesn't require harmful chemicals to manufacture. Moreover, farmers harmlessly collect it from rubber trees without cutting them.
Midsoles: Recycled Plastic
As of now, midsoles constitute the biggest sustainability challenge in footwear. It's the main part behind shoe performance. That's why brands still cling on to non-biodegradable materials for their fabrication.
An eco-friendly pair should be made from recycled materials such as plastic and/or recycled EVA. Yes, we want to completely remove the petroleum-based EVA as soon as possible. But it's the best we can do right now to maintain functionality.
Insoles: Cork
Although cork is a type of wood, it's slightly compressible. It's capable of molding to your feet's outline to promote comfiness and improve running.
Just like natural rubber, cork doesn't require cutting trees to be harvested. The bark of cork trees can be shaved every nine years without compromising the internal structure by any means.
Laces: Recycled Polyester or Natural Cotton
In spite of its small size, laces are still bad for the environment, especially under the crazy footwear consumption rate I mentioned earlier.
Organic cotton or 100% post-consumer recycled polyester should be suitable.
Fair trade and Ethical Practices: It is easy to argue why being fair trade and having ethical work practices is sustainable in the long run, so be sure to look out for companies and brands making sweatshop free running shoes (ethical) and fair trade athletic shoes.
FAQ
Which running shoe brands are ethical? 
There are many running shoe brands that are ethical, including HOKA, Icebug, Hylo Athletics, and Giesswein. More and more running shoe brands are starting to switch over to eco-friendly practices, which means that it is becoming easier to find ethical running shoes that offer all the support you need.
Are HOKA shoes ethically made?
Yes. HOKA believes in equality, equity, and inclusion for everybody, and they strive to utilize ethical and sustainable business practices in everything they do.
Are running shoes sustainable?
Some are more so than others. It all depends on what company you buy them from. More and more companies are choosing to use sustainable methods and materials in their running shoe manufacturing.
Is Brooks Running sustainable?
They are eco friendly but not quite sustainable yet. Brooks Running makes an effort to reduce their environmental impact by using eco-friendly materials and processes that produce less waste and don't require many harmful chemicals.