Socks are an underrated accessory. Everyone needs them, whether they are basic socks for everyday use or more specialized socks for sports or other activities. They are one of those undergarments that make you feel good but can also look good. We can all admit that wearing the wrong pair of socks can lead to blisters, an interrupted gym class or the irritating, "hang on, my secret sock has slid to the front of my foot", all moments that everyone wants to avoid.
In the last 20 years, the volume of clothing that Americans throw away each year has doubled from 7 million to 14 million tonnes and according to the Environmental Protection Agency, in 2018, 17 million tons of textile waste ended up in landfills.
The fast fashion industry is multi-faceted covering many sections of the supply chain and impacting the environment in many ways – carbon emissions, packaging, dyes, farming, ethical labour practices, to name a few. According to Bhatia, the main damages caused by the textile industry to the environment come from untreated effluent and dye released into water.
Socks are one of the fastest items to get worn through or lost. We could see them as one of the "fastest" fashion items that we own. But now, we can help you to make better decisions when choosing ethical sock brands.
Sustainable Socks

---
1. SLEET AND SOLE
One of the biggest challenges with shopping online is that we don't always know where the product is made and therefore how far the product has to travel to get to us. Sleet and Sole's socks are designed and made in New York.
Each pair of eco-friendly socks made from their recycled and REPREVE®, yarns divert three PET plastic bottles from landfills and the environment. Using this yarn eradicates the need for water needed to grow new crops. The company also offers socks made from merino wool that comes from local farmers and is spun in small batches. This sustainable sock brand also creates socks from FSC certified bamboo fibre, a renewable source of fibre that requires little water and pesticides to grow.
Sleet and sole have a fairly broad range. When shopping, you can choose to shop by material type, of which there are four, or by collection, of which there are seven.
---
2. SOLMATE SOCKS
Solmate Socks is a Certified B-Corporation who produce all of their socks at their own mill in North Carolina. Solmate Socks was started in 2000 by Marianne Wakerlin with the simple idea that "Life's too short for matching socks."
This ethical sock brand is committed to using sustainably sourced, eco-friendly fibres in every product that they make. They work in collaboration with RecoverTex which utilizes recycled cotton yarns made from remnants from production scraps and used clothing to knit their products. They partner with Portland Garment Factory to recycle the scraps that are too small for crafting.
The company offers carbon offsets for purchases placed on SolmateSocks.com. At the end of each year, Solmate Socks matches every carbon offset purchase, dollar-for-dollar, using the total to purchase offsets via Native Energy.
The company takes great pride in caring for its employees, paying them living wages, and offering generous medical benefits. They also have the "Give Back Collection" where a portion of the profits go to non-profit organizations.
They offer adult and children's socks for a variety of purposes and in a variety of designs and colours.
---
3. DARN TOUGH
One of the most important elements of sustainability is longevity and durability. As the name suggests, this sustainable sock brand is just that, darn tough. When you buy a pair of these socks, they come with an unconditional lifetime guarantee. A durable product means buying less and keeping textiles out of landfills.
They use REPREVE®, a nylon 6 fibre made from pre-consumer industrial waste that would otherwise be landfilled or downcycled. 100% of proceeds made from their Foodbank Farmer's Market sock goes to the Vermont Foodbank. In 2019 they began to use 100% post-consumer recycled cardboard for their shipping boxes.
Darn Tough has an extensive range, segmented on a broad range of filters from gender to length, functionality, or activity.
---
4. CONSCIOUS STEP
Conscious Step is a company that donates to a cause for each pair of socks purchased. They believe that we all have the power to affect change with our actions. Conscious Step seems to be at the top of every list of the most ethical cotton socks. Not only are their socks made from GOTS (Global Organic Textile Standard) certified organic cotton but they are also fair trade and vegan.
For every pair of ethically made socks bought, Conscious Step donates $1 to one of their designated charities or partners. Shoppers can also "Shop by cause" – choosing which beneficiary gets the contribution. One of the beneficiaries is Trees for the Future – to date, Conscious Step has planted 406, 264 trees and has protected 450 970 trees in tropical forests.
Their range includes socks for both genders, high and ankle styles, and brightly coloured and ankle styles.
---
5. ORGANIC BASICS
Another large contributor to fast fashion is the idea of trends. However, when you eliminate trends and stick to the basics, they never go out of style. This company based in Denmark specializes in long-lasting sustainable basics made from the softest GOTS certified organic cotton. This means that the cotton is grown without harmful insecticides and pesticides. Along with cotton, other materials used include recycled GRS certified nylon, Tencel lyocell from sustainably sourced wool and recycled wool.
The company only works with trusted, certified factory partners. These factories have high standards when it comes to fair labour practices. When it comes to shipping, the company offers packs, combining some of the best eco-friendly socks in sets with their other products. This makes shopping simpler and reduces the impacts of packaging and the carbon effects on shipping.
Their range of ethically made socks includes ankle socks, active socks, active tennis socks, and secret socks.
---
6. KOTN
Kotn is a brand that had carved out a niche space for itself in the luxury sustainability market. They have been creating timeless, elegant, and comfortable clothing since 2015.
Kotn is a certified B-Corp. Their ethical cotton socks, pyjamas, and t-shirts are made from Egyptian Giza "white gold" cotton that is stronger and will last longer than short fibre cotton which is used in 90% of the world. The fibre is handpicked, leading to fewer emissions from machines. They use direct trade practices, ensuring that they are able to assistant family-run farms.
They have a small range of socks, but hey, quality over quantity.
---
7. HARVEST AND MILL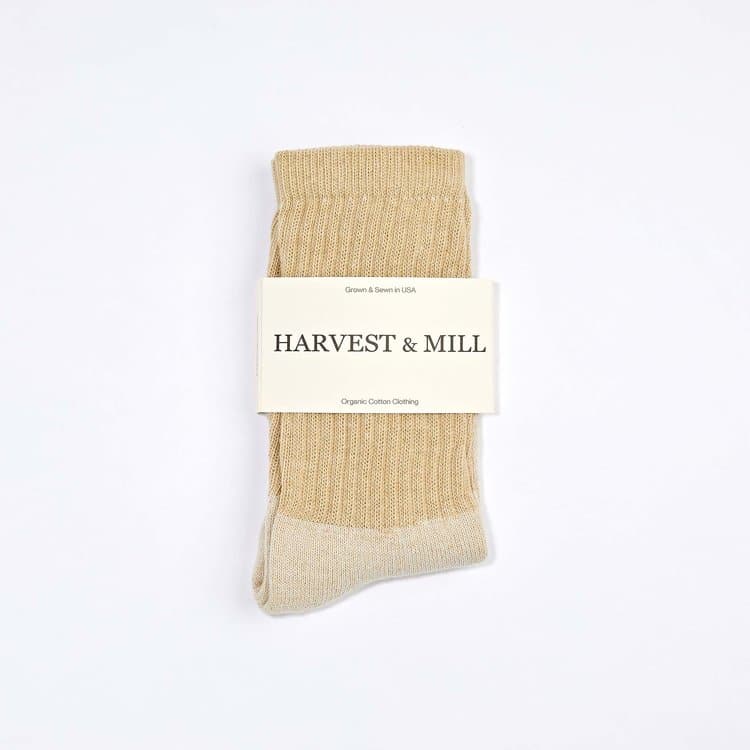 Harvest and Mill, a member of Fiber Shed, pride themselves on neutral and simple designs. If you are wanting to support local, small USA businesses, this is the brand for you.
The socks are made from organic cotton that is grown in the USA. The socks are dyed with natural dyes in neutral colours. The socks are made in the California Bay area. They believe that by supporting American organic farmers, they help to keep the soil water, and air clean and ensure that they aren't polluting the environment of developing nations.
From their packaging to their organic fabric, all of their materials are compostable or recyclable. They do not use plastic bags or mailers.
Harvest and Mill produce shirts, pants, and ankle and crew socks for men and women.
---
8. PATAGONIA
Patagonia is synonymous with sustainability. They are the pioneers of making sustainability cool. Although they are not only a sock company, they do also make socks.
Their socks are made from responsibly sourced merino wool (RWS certified) that is woven with virgin nylon. They hope that this will soon be replaced by an ethical alternative. They also used recycled polyester in their socks.
Other sustainability initiatives include the fact that they recycle chemicals, their Worn Wear Initiative offers a buyback and resale programme, their processes are Bluesign® approved, they offer LIFETIME repairs through their IronClad Guarantee, and are currently in the works of creating a regenerative farming certificate.
The range includes a selection of quarter and crew socks for everyday wear and all outdoor activities.
---
9. KIND SOCKS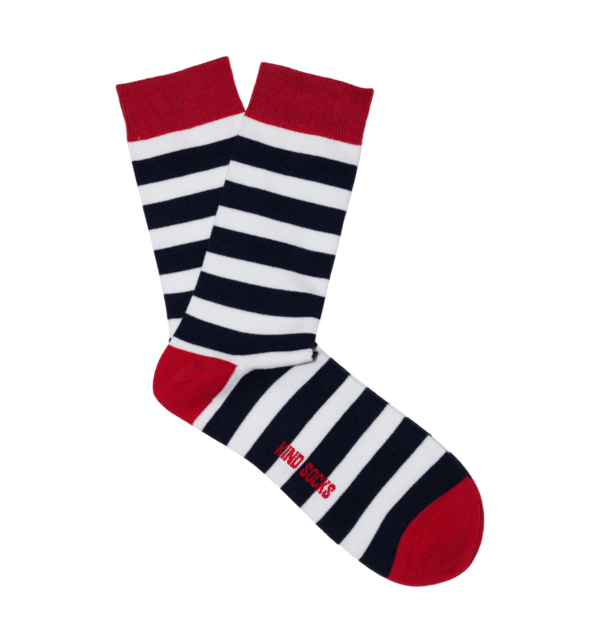 Kind socks have re-imagined a classic product in a fun ethical way. They aim to lead the way with an exciting product that is committed to ethical fashion.
They use pure GOTS-certified organic cotton socks that have no pesticides or toxic chemicals. This ethical cotton socks company ensures that all of their suppliers are paid and fairly treated and that employees work in safe conditions.
They offer a fairly small range of brightly coloured and patterned quarter-length socks for men and women.
---
10. TEDDY LOCKS
This sustainable sock brand prides themselves on the fact that their "socks are trash." The company has to date recycled more than 10 000 plastic bottles. The bottles are collected from the east coast of the USA. They are sorted, washed, and flaked by UNIFI in North Carolina and then made into fibres for the company.
Teddy Locks uses a family-run spinning mill, dye house, and knitting mill, supporting small businesses. The socks are then processed by Teamwork, a female-owned and operated business who wash and inspect the socks. Their packaging is 100% recycled and recyclable.
The socks are vegan, cruelty-free, American made and certified by many organizations including Scientific Certification Systems (SCS), Oeko-Tex Standard 100, Global Recycle Standard (GRS), EU Ecolabel, USDA Biobased, Oeko-Tex Standard 100, FSC®, PEFC™, and Fair Trade.
The range consists of many styles and colours for men and women.
---
11. COMRAD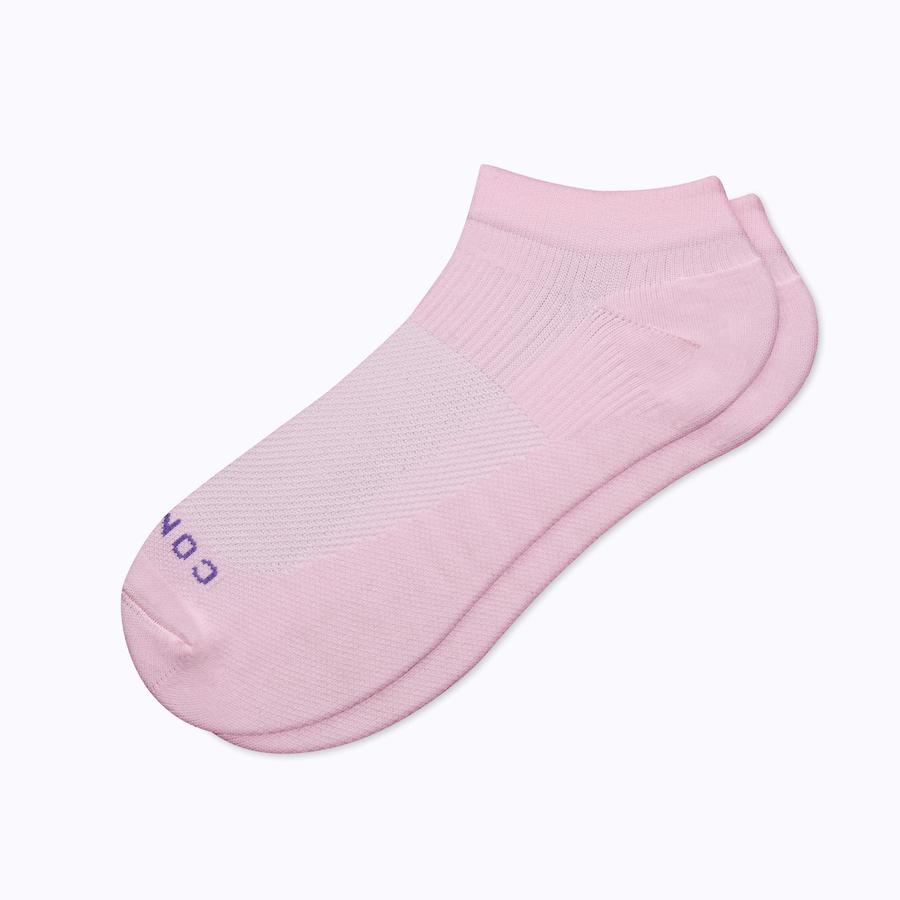 This sustainable sock brand has the simple sustainability goal of doing as little harm to the planet as humanly possible.
Comrad is the first compression socks brand that has come out with a collection made from recycled materials. Their synthetic fabrics (nylon and spandex) and natural fabrics (merino wool and recycled cotton) are of the highest quality and are sourced only from certified suppliers around the world.
They have developed a water conservation and recycling process that recycles 80% of dye water for multiple usages. Their packaging is made from recycled post-consumer materials and is 100% recyclable.
The range includes knee-high and ankle socks in various colours and patterns.
---
12. BOODY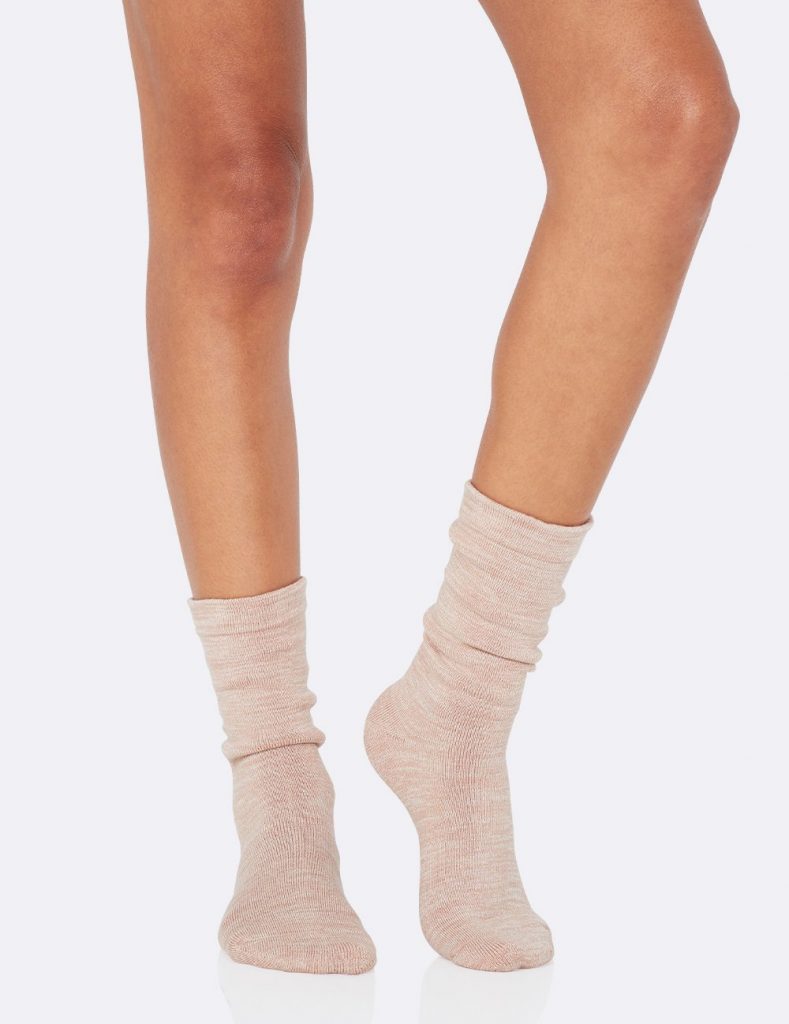 While most socks on this list are made with (organic) cotton, sustainability often presents itself in the form of alternative materials. Boody creates underwear and socks that are made from bamboo. Bamboo is naturally eco-friendly, resilient, superbly soft, and safe for sensitive skin. The bamboo that they have developed has been created with the circular economy in mind. The closed-loop system ensures that the solvents are constantly recycled.
Boody's manufacturing processes are eco-certified and they do everything that they can to ensure that everything that they make is cruelty-free and comes from ethical supply chains. The company is certified by Ecocert, FSC, PETA (vegan approved), SGS, ISO 14001, ISO 9001, and WRAP.
---
13. PANSY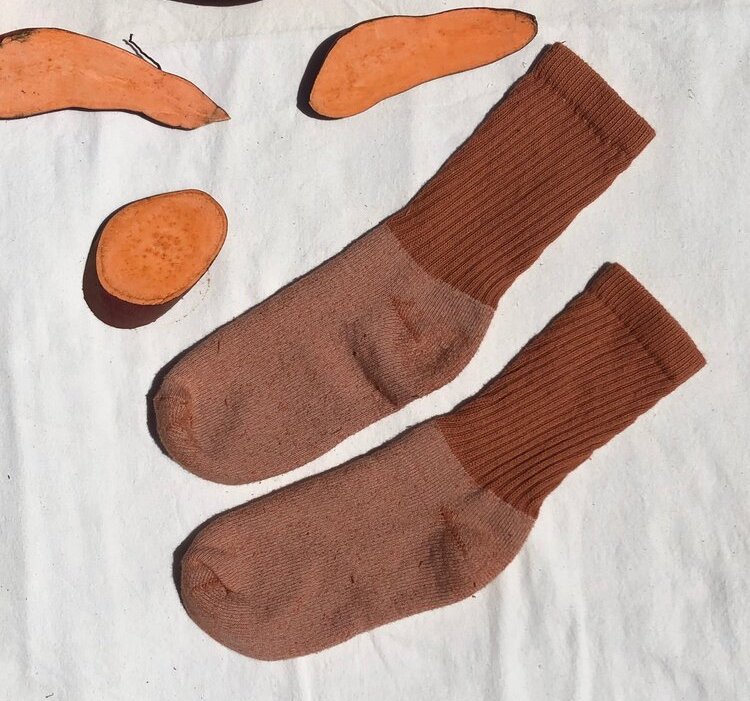 Pansy was founded due to the need for comfortable ethical underwear. They use organic cotton that is grown and milled, designed and sewn locally, in the USA. The company uses dyes for their underwear and socks that are non-toxic and fibre-reactive.
The range includes comfy and cozy socks in four different sizes and in a range of 12 natural colours.
---
14. JUNGMAVEN
Being "Jung" means making a conscious, daily choice to heal the planet with your actions. Jungmaven was founded to try and make hemp mainstream. Cotton has dominated the fashion industry for much of the last century and has some negative impacts on the environment.
The brand uses organic cotton and naturally occurring hemp for its socks. Hemp as a material is mould resistant, it is moisture-wicking and it allows the foot to breathe. Jungmaven ensures that their clothing and socks are sourced and sewn in ethical factories.
The sock styles are simple and versatile.The range includes two styles of socks in a variety of colours, the one style comes in 15 colours and the other in 7 colours.
---
15. PACT
Pact produces socks for everyday wear. The company is based in the USA but ships internationally. Their mission is to build "Earth's Favourite" Clothing company.
This company uses organic cotton which saves substantial amounts of water and uses non-toxic chemicals. They also partner with Fair Trade certified factories to ensure that the people making their clothing and socks are doing so in safe and fair working conditions. When it comes to shipping, customers can choose to carbon offset their shipping or to be a part of the "Give Back Box" programme. This programme delivers gently used clothing to non-profits. For shipping, Pact uses paper envelopes and boxes made from post-consumer recycled content.
The range consists of crew and secret socks for men and women. They have options to purchase in packs and to bundle for savings and to decrease the impact of shopping.
---
16. OSOM BRAND
Osom is a sustainable brand that aims to represent the future of the textile industry and how things should be done going forward. They make quality upcycled clothing that closes the loop.
Their clothing is made up of 95% upcycled (discarded) textiles. They use Osomtex® materials which use no water, dyes or harsh chemicals. Osom socks, which claim to be zero-waste (though they do contain a small percentage of synthetic materials), are made ethically in Guatemala.
The ethical sock brand offers high standards of ethical manufacturing. They engage directly with their suppliers to ensure safe workplaces, fair wages, and overall welfare of the people in their supply chain.
Osom is a 1% for the Planet company. One Percent for the Planet members assist nonprofit organizations that protect land, forests, rivers, oceans and also encourage sustainable methods of energy production.
They offer low and high socks in a variety of patterns and styles.
---
17. TENTREE
Tentree is a Canadian sustainable lifestyle brand that plants 10 trees for every item purchased.
The certified B-Corp brand has already helped to remove tonnes of CO2 from the atmosphere and reforested over 5,000 hectares of land. They aim to plant 1 billion trees by 2030. They use recycled, organic, and circular fabrics. This means that the company can cut down on large amounts of waste and water usage with every item of clothing that they produce.
Their products are designed in Canada and are ethically manufactured around the world. Tentree's core values drive them to find the best responsibly sourced materials and guarantee safe and respectful work environments for their employees. Their partner factories are regularly audited to ensure compliance with the tentree Code of Conduct and international labour standards. They make sure that workers are properly compensated with living wages, not just minimum wages, ensuring proper rest days and access to essential insurance coverage.
Their socks come in a handful of colour in unisex sizes S/M and L/XL.