Two prominent brands in sustainable footwear are SUAVS and Allbirds, and they earned this status by making shoes that are not only durable and stylish, but eco-friendly as well. Given a choice between these two brands, it can be tough to make a decision. After reading this comprehensive comparison of the SUAVS vs Allbirds, you'll hopefully have all the information you need to make your next footwear purchase!
Suavs vs Allbirds: Brand Overview
You can learn a lot about a brand and the products they make by taking a moment to examine both their core values and their philosophy. Doing so can reveal the reasons behind the style, design, quality, and cost of the shoes and also give you insight into just how much they focus on sustainability.
SUAVS
The founder of SUAVS was Monxi Garza and with her background in footwear design and international fashion, she was inspired to create a shoe that was both comfortable and easy-to-transport that didn't skimp on style. With her direction, SUAVS focuses on smart and simple designs that deliver the utmost in versatility in comfort so that you can go anywhere, do anything, and be ready for whatever life throws at you.
To break down that belief further, there are three points SUAVS holds themselves to when creating footwear:
Every pair of SUAVS shoes must be comfortable, stylish, and very versatile.
People should be able to wear their SUAVS to three different types of activities no matter where you're going or who you are.
Customers dictate what SUAVS creates. The feedback and data they get from their customers is what guides them to their next product creation.
The world is perpetually changing, and SUAVS' aim is to create footwear that can keep up with that change. Rather than providing different footwear for different parts of life, SUAVS provides shoes that can be worn everywhere, all day and every day. No matter if it's work, traveling, or out for a day on the town, a single pair of SUAVS will be able to grant you comfort and durability no matter where your feet lead you.
In terms of low environmental footprint and sustainability, SUAVS has committed themselves by becoming a low carbon impact brand. They make use of sustainable materials such as 100% recycled knit and 100% post-consumer recycled plastics. They also don't believe in throwing anything away – all their excess product is donated to organizations that work to empower people.
Allbirds
The founder of Allbirds, Tim Brown, is a native of New Zealand and was always knowledgeable about the many qualities of merino wool. Driven by curiosity, he started questioning why such a sustainable and versatile material had almost no presence in the footwear industry. That curiosity is what spurred the creation of Allbirds.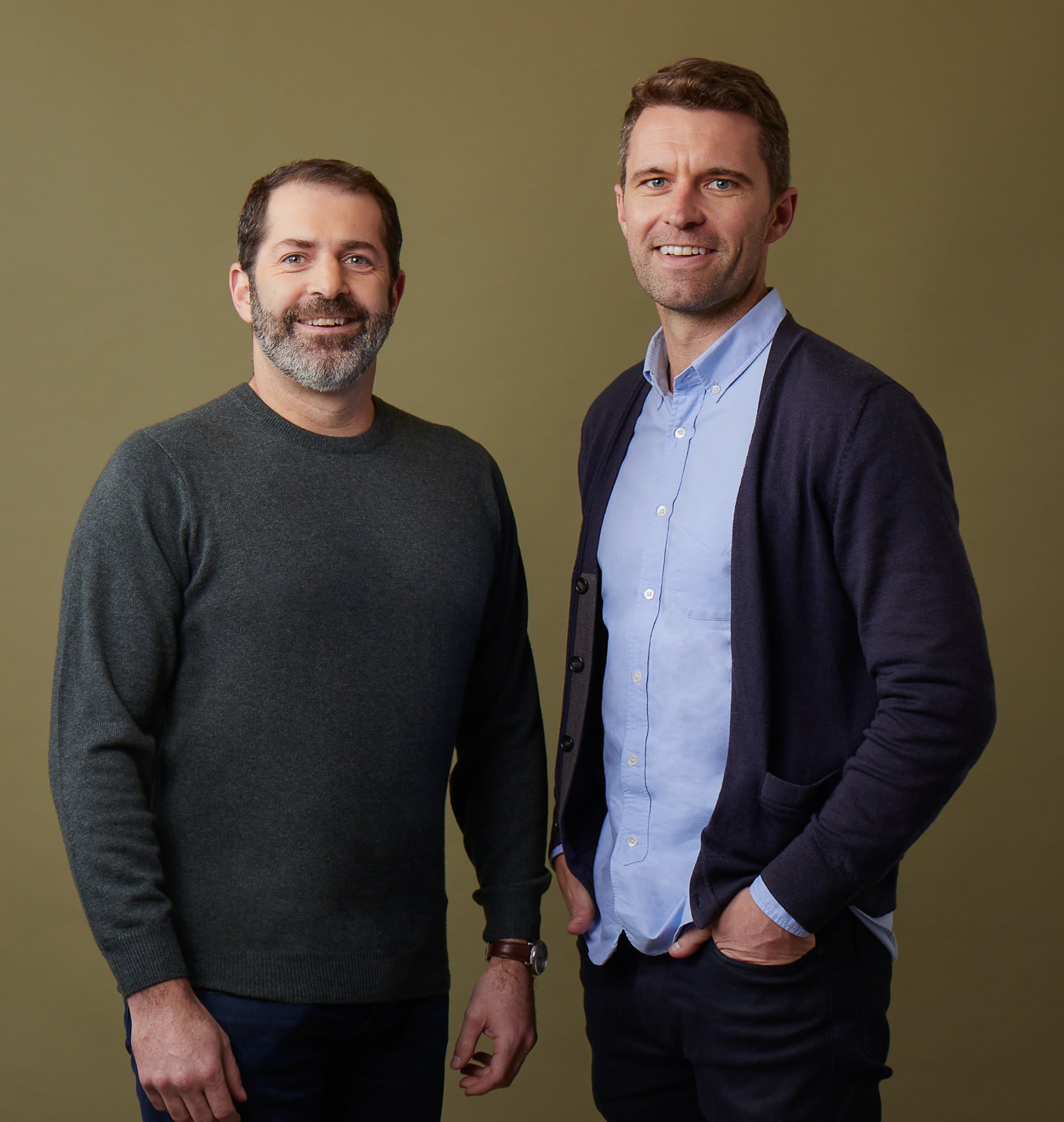 It took years of research and creative experimentation, as well as teaming up with renewables expert and engineer Joey Zwillinger, for the creation of an incredible wool fabric that was designed specifically for footwear. The end result was a brand new, unique type of shoe that was not only inspired by natural materials, but representative of a new sustainable way of making footwear.
Allbirds footwear is simple in design, forgoing any flashy logos and details for incredible comfort, quality craftsmanship, and impressive durability. In addition to their use of the sustainable wool fabric, Allbirds has taken an eco-friendly approach in other areas of their business as well by using 90% post-consumer recycled cardboard in their shipping and packaging.
Allbirds is a certified B Corp, which is representative of their views on the environment and the steps they are taking to lessen their impact upon it.
Eco-Mindedness and Sustainability
With the fashion industry being among some of the heaviest consumers of fossil fuels and contributors to global waste, it's beyond time that changes were made. The pivot to sustainable materials and practices is what has many people turning their attention to eco-friendly footwear brands.
SUAVS
With a clear commitment to making the world a better place, SUAVS has become a low carbon impact brand. They have done so through innovation, creating threads from 100% post-consumer recycled plastics as well as 100% recycled knit. In fact, their manufacturing methods have kept 961,614 plastic bottles from filling up landfills.
SUAVS' commitment to being vegan friendly also cuts down on their consumption of unsustainable materials. The materials used in all of SUAVS production and distribution also cuts down on waste considerably, as they use reusable shoe boxes that also double as shipping boxes.
Allbirds
Allbirds is aiming to cut their carbon footprint in half by 2025, and then reduce it to almost zero by 2030. Until then, the company will operate as 100% carbon neutral and will encourage all businesses to do the same.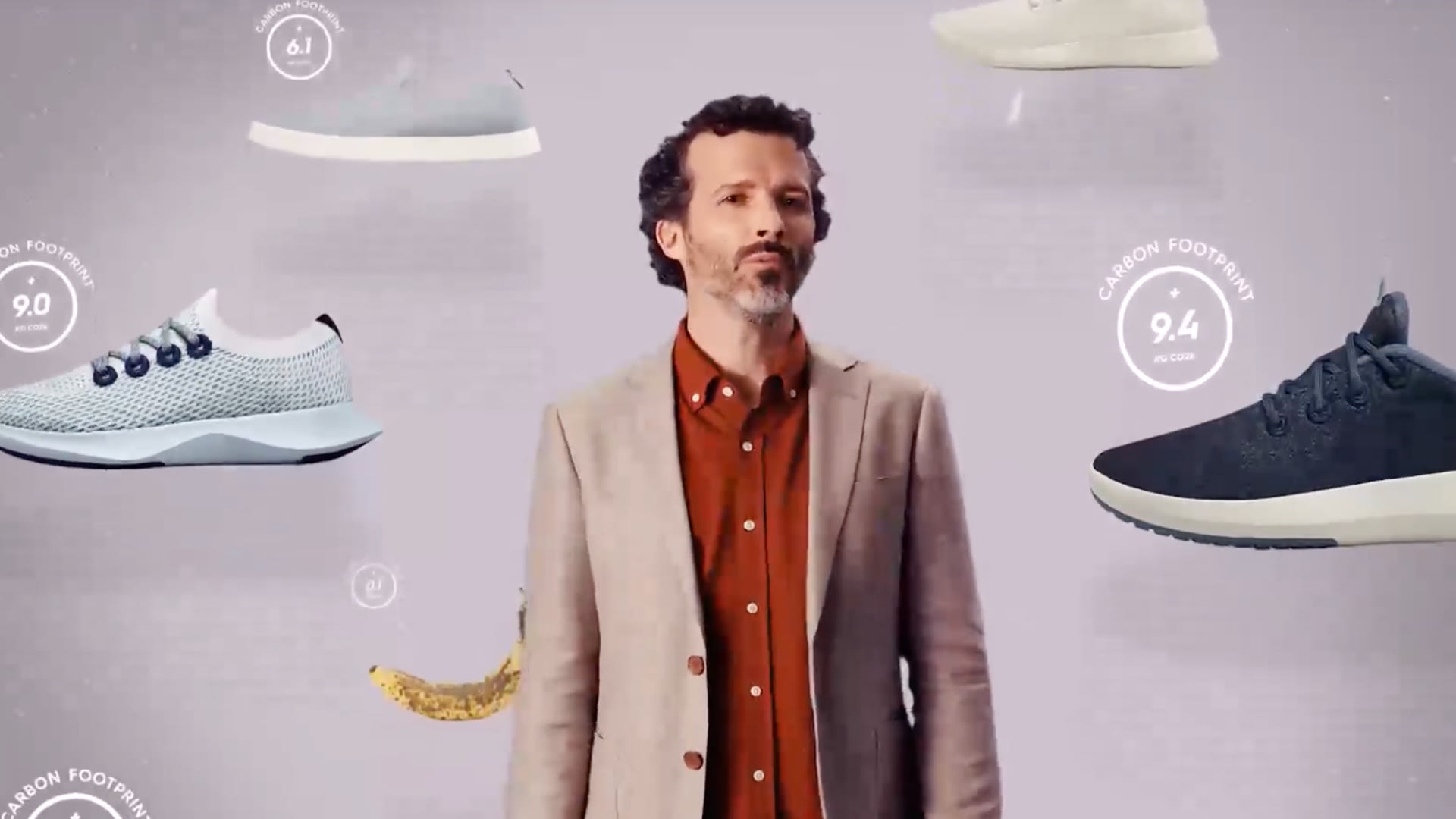 In addition to the sustainable wool fabric they use, Allbirds also utilizes a tree fiber – TENCEL™ Lyocell – that is sourced from trees grown in South Africa. These trees rely only on rainfall, which means no irrigation or fertilizer is used in its cultivation.
The foam used in their shoes is SweetFoam® and is sourced from the southern part of Brazil. Like the tree fiber, the sugarcane used in SweetFoam® is a renewable resource that requires no irrigation or fertilizer, and actually removes harmful carbon from the atmosphere during the growing process.
Overall Fit and Comfort
SUAVS shoes tend to fit on the tight end of the spectrum, so it's advised you order a half-size up. In terms of comfort, their flexibility and lightness means they cradle your foot without being too restrictive or smothering. Even better, such is their flexibility that you can skip the "break-in" period entirely without having to worry about blisters anywhere. The fact that they pack flat makes them a great traveling shoe – they don't take up space, they're comfortable, and they're easy to wash.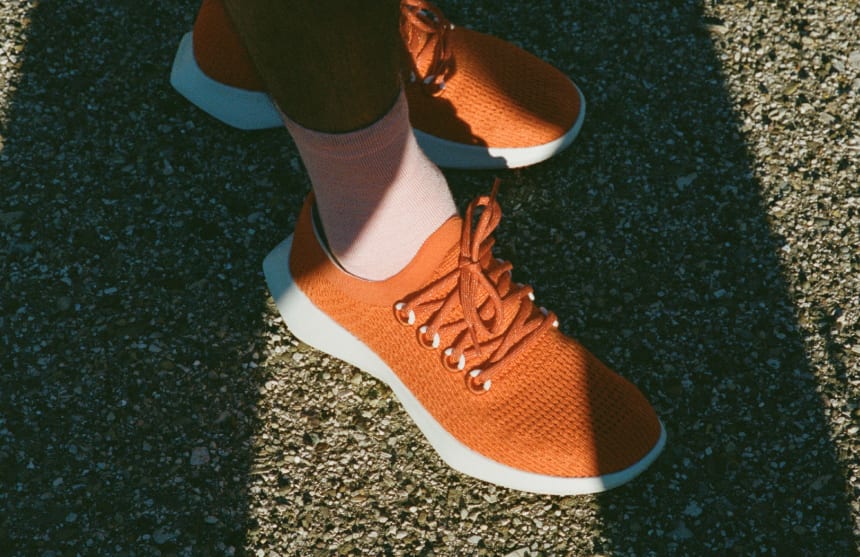 Allbirds shoes are only available in whole sizes, so if you're a half-size be sure to go up. The material of these shoes contours nicely to the entirety of your foot, so you don't have to worry about breaking them in. The breeziness and water-repellant nature of the shoes, in addition to how light they are, makes them great for all manner of activities.
Material Properties
Givenhow advanced the design and manufacturing processes have become for eco-friendly shoes, it's no surprise that the materials used have some very desirable qualities.
The Zilker, one of SUAVS' most popular shoes, are incredibly lightweight and easy to pack by merit of the recycled threads. Even better, the material is highly breathable and moisture-wicking, two qualities that are crucial for people who spend all day on their feet. The shoes are washable, dry quickly, and pack flat by nature of their materials and construction. Given the flexible nature of their design, these shoes won't blister your heel and have a non-slip rubber sole that bends very well in accordance to the movement of your foot.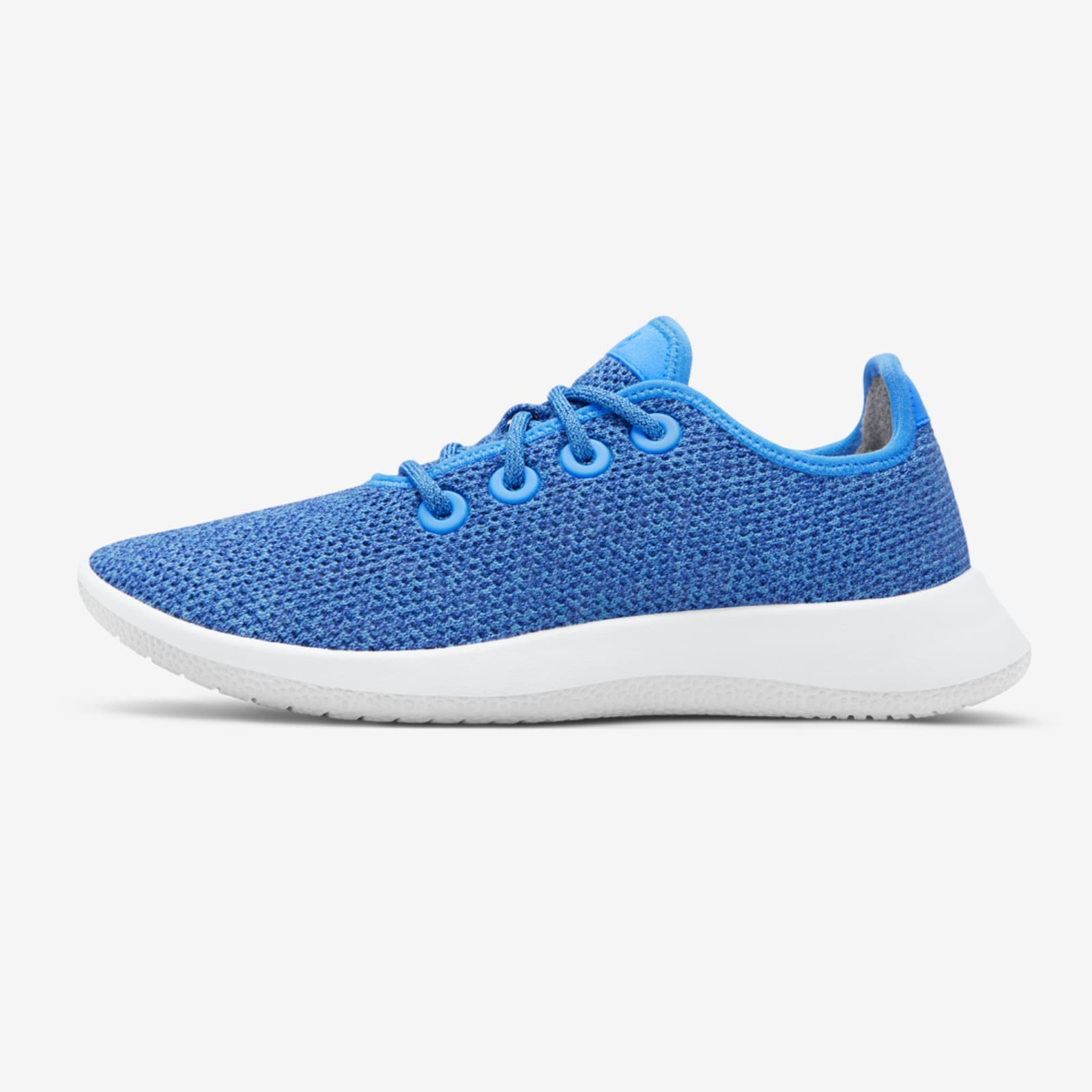 Allbirds' Women Tree Runners are lightweight and breathable due to the eucalyptus fiber, and can easily be machine-washed. The insoles, also made from merino wool, are nice and spongy and give a good amount of cushioning. Given how breathable the fabric is, these shoes can even be worn comfortably without socks. These shoes are made to last, and to help you last all day on your feet.
Style and Aesthetics
While comfort and durability are important, so too is the appearance of a shoe. Nobody wants to wear something ugly and garish no matter how comfortable they are.
SUAVS
The aesthetic for all SUAVS shoes is simplistic, but that doesn't mean they can't be trendy. A bevy of color combinations and simple detailing means that these shoes can handle a casual outing but can be dressed up, as well.
Allbirds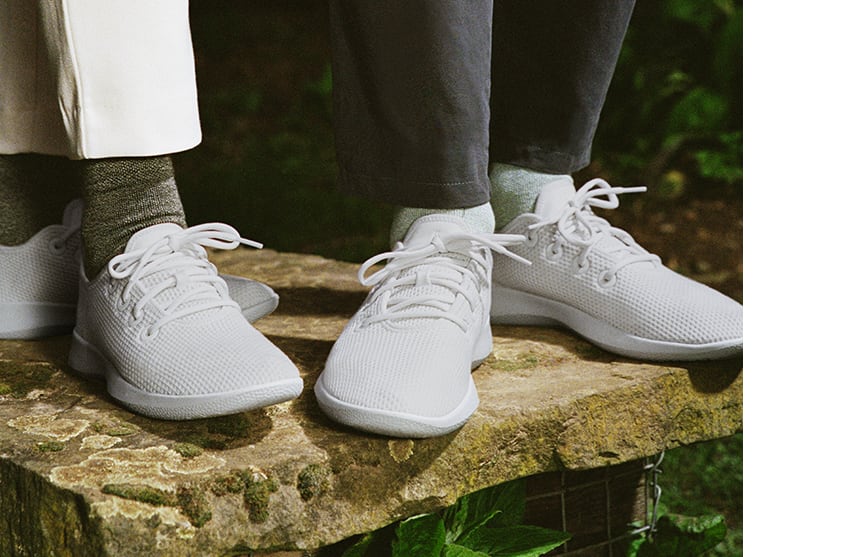 The Allbirds aesthetic is classical chic and depending on what you wear with them, they can come across as sophisticated or a little more casual and spontaneous. The color palette for Allbirds is a little more restrictive than that of SUAVS, but you'll still find a shade that you love.
Pricing
When it comes down to it, price is always going to be a huge factor in whether or not someone will buy a pair of shoes, though it is important to factor in what you'll be getting for the price point.
SUAVS
The price of SUAVS shoes run from $75 USD all the way up to $110 USD, but what you're getting for that cost is considerable. Flat-packing, flexible, machine-washable, comfortable, and sustainable – all of that comes in one pair of SUAVS shoes and for that price tag, it's a reasonable deal.
Allbirds
Allbirds everyday shoes are a bit pricier, ranging from $98 to $138. Once again, it's important to consider what you're getting for that price. The shoes are breathable, lightweight, sustainable, easy-to-wash, and versatile in terms of fashion.
The Conclusion
Taking into account the many different aspects of these two brands and just how they approach comfort, durability, style, and sustainability, it's hard to say that one is a clear winner.
While both have made very strong and obvious progress in becoming eco-friendly companies, Allbirds is further ahead due to the plethora of sustainable materials and practices they use in their footwear production, and they are also a certified B Corp.
When it comes to comfort and durability, these brands are easily matched. Both make shoes of high quality that are designed not only for the utmost in comfort, but are also engineered to last.
In terms of style, it really boils down to personal preference. Allbirds shoes have an urban/classical chic design with only a few colors, while SUAVS embraces the color palette and has some really simple but eye-catching detailing.
Pricing is most often the deciding factor, but with these two brands there isn't a huge difference in price points across all their shoes. When you consider just what you're getting in a single pair, the prices are more than fair.