It doesn't take a genius to figure out hemp is a better alternative to most clothing materials. It's strong, highly absorbent, well-insulating, and very durable.
Not only that, but it's also quite eco-friendly. In fact, with every ton of hemp produced, the air gets rid of around 1.63 tons of carbon.
If you want to convert to a more sustainable, eco-friendly clothing material, it's time to explore your hemp options. Women's hemp shoes, in particular, are hard to find. So here's a roundup of the best options on the market.
Best Women's Hemp Shoes – Our Picks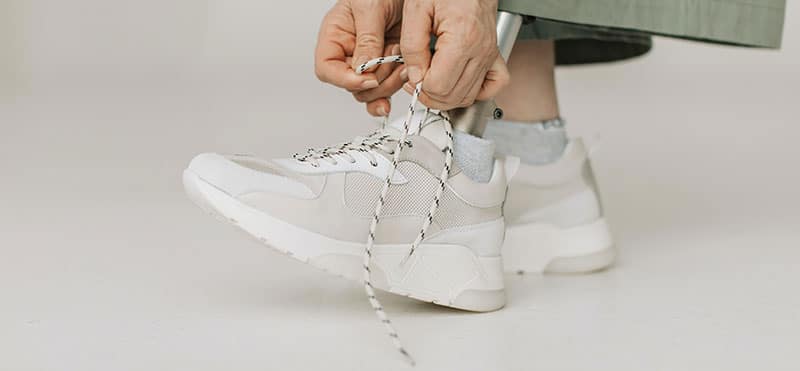 Astral has Loyak pairs for both women and men, and they look strikingly similar. The shoes feature a low profile for a tang of style, and the soles are reddish-brown, accounting for a stylish look overall.
The hemp material is washable and water-friendly. It doesn't rot, and it dries faster than most similar materials. Plus, the laces are water-friendly as well, so you don't have to walk around with rotten laces in the winter.
The heel is level, improving control and foothold. If you face problems adjusting your posture, these shoes will help you.
Pros
Stylish design with a low profile
Level heel to improve your posture
Water-friendly material
Cons
On the expensive side of the market
---
Do you know what you need for this winter? Yes, a pair of handmade hemp boots. This Milano pair from Rawganique screams convenience, with its zippered closure and lace on the front. The lace is only a part of the design, but you won't need it because you already have a zipper.
The boots are made of hemp, breathable and moisture-wicking. So, you don't have to worry about rain or bad odors. The material is also fully biodegradable.
Pros
Zippered closure for convenience
The material is moisture-wicking
Handmade for premium quality
Cons
It may be expensive for some users.
---
If you take your kids to school daily, walk the dog, or run errands, you'll need a pair of comfortable shoes for everyday use. The Donna hemp pair from Sanuk is ideal for the job.
The shoes have an EVA footbed that contours to your feet after a while to offer the utmost comfort. On top of that, the material is breathable to prevent unpleasant odors from developing. The material is light enough to keep your feet cool and dry as well.
The shoes' soles are synthetic, so they withstand rough use.
Pros
Affordable for buyers on a tight budget
Vegan materials
EVA footbed for comfort and durability
Cons
The design is a bit old-fashioned
---
It's hard to see the Puff N Chill boots from Sanuk and not get them. They look highly comfortable, thanks to their puffy design that tempts you in. In addition, they have a puffer jacket on the inside for warmth and comfort.
The external material is mesh, which is both durable and breathable. It hopefully won't develop bad odors after a while, as most shoes do.
The sole is made of rubber, so it's suitable for most terrains and wet surfaces. Despite all that, the boots are affordable compared to competitors. We'd say they're quite the bargain for the price they come with.
Pros
Mesh external material for breathability
Puffer jacket interior for warmth
Rubber soles for durability
Cons
Only two colors are available.
---
If you're into zero-heel shoes, you'll love this pair. Rawganique made it explicitly for users who want the most comfort they can get. The shoes are soft below, thereby encouraging a healthier posture. In addition, the rubber sole is hand-cut to ensure it comes in the exact right size.
The shoes and lace are made of hemp, and the copper tips are hand-crimped to ensure premium quality. Plus, the material is breathable, and it can be waxed for waterproofing.
Pros
100% vegan materials
The material can be waxed
Zero-heel design to promote a healthy posture
Cons
On the expensive side of the market
---
You can never lose with Astral, and this pair of casual shoes for everyday use is one of their best products yet. It features a minimalist, simple design with a feminine touch, and it comes in an attractive grey color that'll match most of your outfits.
The shoes are made of breathable, durable hemp that gets softer as it ages. Plus, it's water-friendly. Meaning, it dries after a short while, and it doesn't emit a bad odor. In fact, the insole is treated with polygiene to prevent odors from developing.
Pros
Affordable for buyers on a tight budget
Simple design that'll match everything
Water-friendly material
Cons
Only one color is available.
---
Astral shoes are known for their convenience, comfort, and durability, and this pair is no different. The slip-on shoes are highly breathable, thanks to the soft hemp they're made of. The material is also highly durable, and it gets softer with age.
You can put the slip-on in the washing machine, and the material will come out unaffected.
The shoes have a flex grip sole that provides enough friction on all surfaces, even smooth ones. So, you can get on boat docks and similar surfaces safely and easily.
Pros
Flex grip soles for traction
Flexible rubber outsole
Highly breathable and durable material
Cons
Some buyers consider the pair expensive for slip-ons
---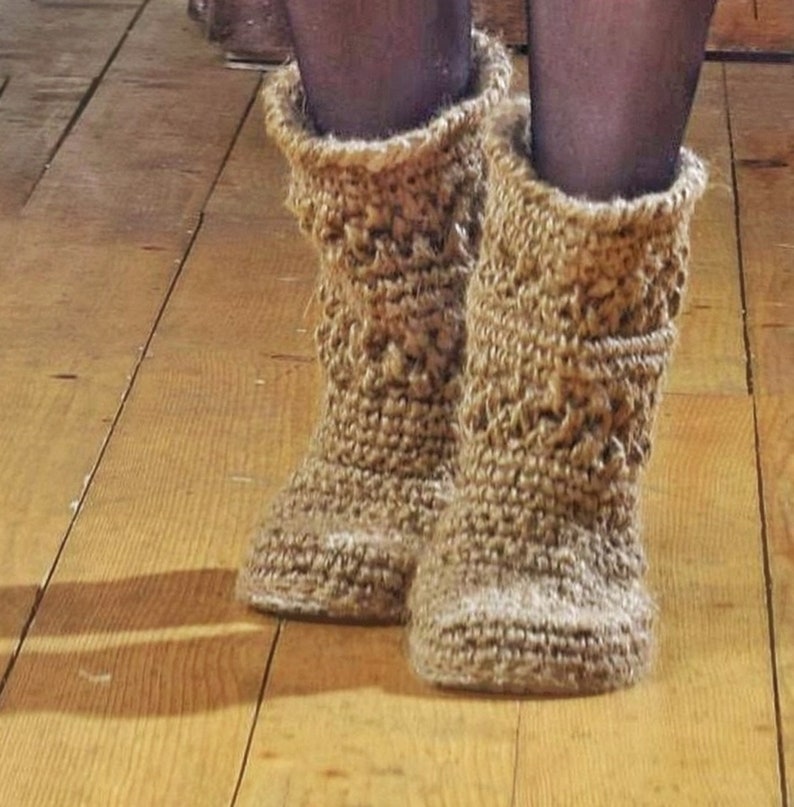 If you want to enjoy the comfort of hemp shoes, even in your house, you'll love these comfy ugg boots. They're made of knit hemp without a sole or a heel, thereby providing the utmost comfort.
Not only that, but hemp also offers ideal insulation, so your feet will stay warm under all conditions.
The boots are easy to use, convenient, and antibacterial. So, they don't only keep your feet warm, but they also protect you from microorganisms and fungus.
Pros
Affordable for users on a budget
Highly Insulative for the cold weather
Hand-knit for premium quality
Cons
---
If you can't stand the warmth of the boots around your calves, you can get these Chill Mules instead. They have a shearling lining to keep your feet warm, and their uppers are made of a hemp blend.
The footbed is made of molded EVA foam for maximum comfort, and the midsole is made of EVA as well. The Chill Mules are packable, so you can take them anywhere you're going.
Pros
Rubber sole for comfort
Shearling lining for warmth
Moderate price compared to competitors
Cons
Some users mentioned the toe box is a bit narrow.
---
Slip-ons are incredibly convenient and comfortable because they don't have laces that may trip you or zippers that'll rust eventually. They're easy to wear when you're in a hurry, and they're perfect for long walks.
This pair from Xero is lightweight with a hemp canvas upper. The soles are grippy to provide enough comfort, and the upper is surrounded by elastic lining to secure your feet inside.
Pros
Moderate price
Convenient and comfortable
Wide toe box to prevent ache after long walks
Cons
Some users mentioned the heel is a bit wide.
---
The Keen hemp sneakers may lack in looks, but that's only because the manufacturers were focusing on the user's comfort and convenience. The shoes are made of hemp, and they have rubber soles that withstand all kinds of surfaces.
The Luftcell PU footbed ensures you're comfortable after long walks, and it's lightweight to prevent your toes from aching.
Pros
Highly durable material
Rubber soles for comfort
Practical for everyday use and different outfits
Cons
Some colors and sizes are a bit expensive.
---
Do you have your coat and scarf ready for the winter? It's now time to get a pair of stylish boots to match your outfits.
These boots from Vivobarefoot are well-designed, durable, and highly comfortable. The material is so flexible that you can bend it to pack it in any bag, no matter how small. On top of that, the sole is made of rubber for flexibility and comfort.
The boots may be a bit expensive, but they offer good value for money. You won't have to replace them after a few months, thanks to their durability and premium design.
Pros
Packable in any bag
Barefoot sole for maximum comfort
Stylish and simple design
Cons
The toe box may be wide for some users.
The Final Verdict
Hemp shoes are an excellent alternative to cotton and synthetic materials. They're comfy, durable, and best of all, they don't harm the environment. Now, everyone wants to wear a pair of hemp shoes to look stylish while keeping their carbon footprint limited.
If you like hemp shoes, you can opt for the KEEN Sneaker Hemp or the Astral Loyak for everyday use. You can also try the Sanuk Hemp Chill Mule for comfort in your house.