hylo Run Two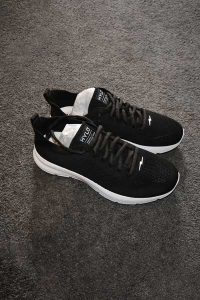 Hylo Athletics Running Shoes review. Tried and personally tested account of Hylo's sustainable running shoe.
Product Brand: Hylo Athletics
Product In-Stock: InStock
While writing my article on sustainable running shoes I came across the brand Hylo Athletics, a small up-and-coming company, based in the UK, making eco-friendly running shoes.
To be perfectly honest, I loved the look of these shoes and ultimately wanted to get myself a pair.
So I did and below I give my thoughts on these sustainable running shoes in my Hylo Athletics review.
Hylo Athletics Review – Ordering
I ordered my shoes on March the 1st and received them on March the 18th. Full disclosure, I live FAR from where Hylo operates, basically the other side of the planet.
Personally, I think, in this current climate, it is a bit hard to judge companies with deliveries due to all the obvious factors (Covid, supply issues etc) but for me, I was in no hurry and the whole ordering process was very smooth in my case.
The shoes came in an eco-friendly, recyclable cardboard box, with simple packaging. No unnecessary superfluous add-ons.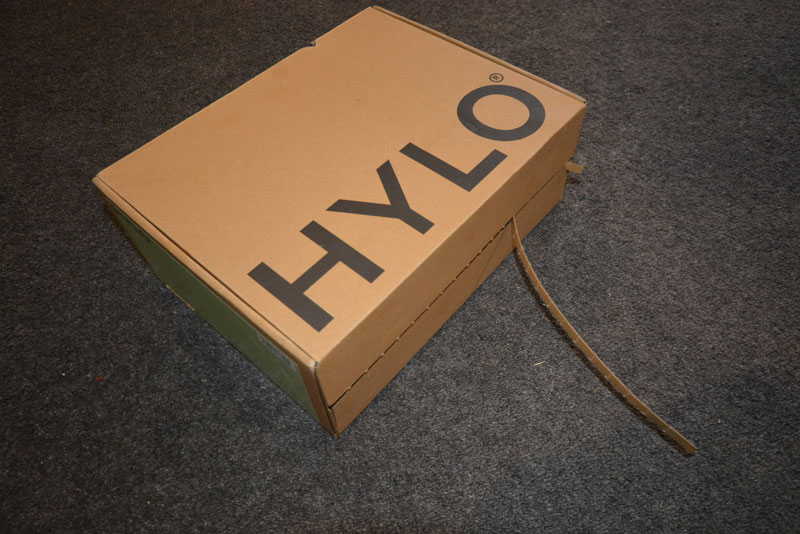 Just an FYI, think about keeping the box for a return in the future as they offer a credit if you return the shoes to go back into their circular recycling system.
Looks
As mentioned above, I do like the look of the shoes. Especially the knit. It is super lightweight and highly breathable.
I chose the black and white but they have a bunch of colors available to choose from and they have a good range of sizes from 7-12 with half sizes (US).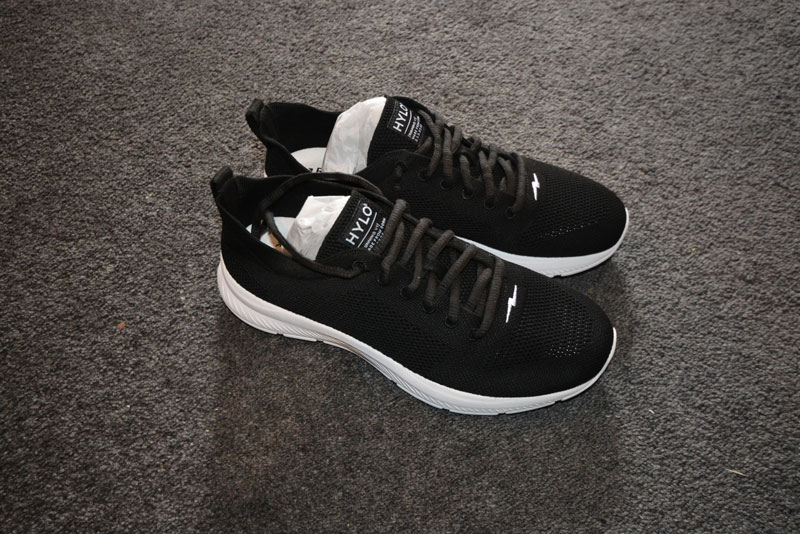 As I found out when I took the shoes for a spin, the soles have good grip.
First wear thoughts
I got these shoes and the same day I popped them on and went for a 5km run to test them out.
My first thoughts were they great shoes. I expected there might be a wearing-in period to get my feet used to them and my shoes shaped to my feet, but after 5km, of running, I had no sore spots on my feet anywhere. No rubbing, or grinding or blisters of any kind.
They were comfortable, and I love the fact they are super light and hug nicely to my feet, you can see this in the material as it looks like a mesh of sorts.
Obviously, this means the shoes are nice and breathable too.
I did notice that the heel seemed to have less support at the back than my current running shoes (they have a lot) and I wondered how this would turn out, but I didn't have any issues with that.
One thing that was strikingly clear was the grip, especially on the sealed road. The grip was fantastic and hopefully something that stays as the shoes wear on.
Ultimately I was very happy with them after my first run. They were certainly better than my previous running shoes (Puma).
Much less footprint and a more minimal amount of materials used and much more lightweight, which is what I love in a running shoe.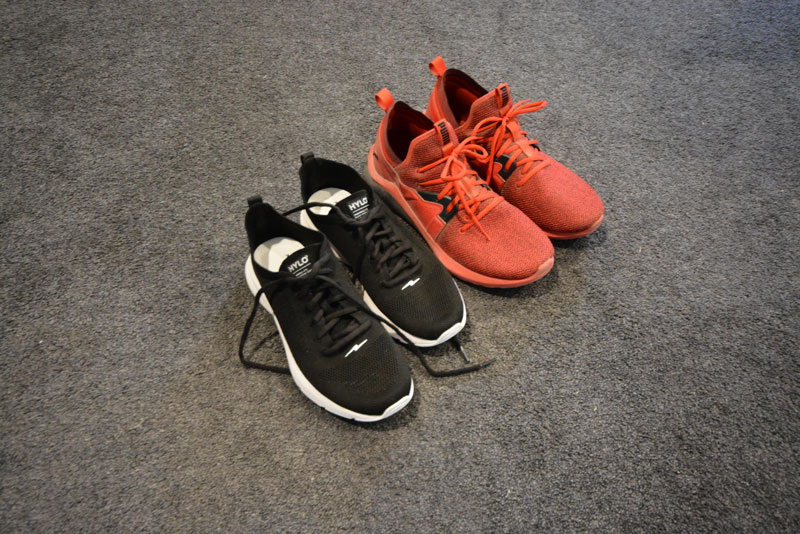 Durability
At this point in time, I can't comment on the durability of the shoes due to only just receiving them, however, I will periodically update this review as time goes by and they have had more use.
I try and run 3 times a week so we will see how that goes 🙂
Care
Funnily enough, I am one of those people who like to keep things in their casing and wrapping as long as possible. My computer screen still has its protective screen wrap on around the rim, so it was with mild inconvenience to my OCD that I took these out for a run. While I was running, I was wondering how I can keep these shoes nice and shiny, as there were when I got them.
So as it turns out you can machine wash these shoes.
Once again, this isn't something I have done yet, however again, I will report on how that goes once I have.
I am always a bit hesitant to wash shoes as it feels like the materials degrade somewhat, so I will keep an eye on that and report back.
Customer Reviews
With any review, I always like to comb through other customers' comments and see if there are any reoccurring issues or problems that are coming up that I may have seen or noticed in my pair.
There were a few mentions of the tongue not having padding, and that is true, however for me that didn't present itself as an issue. If it is something that could be an issue for you, then it is something to be aware of.

---
About Hylo Athletics
Hylo athletics was founded by Michael Doughty, a former professional footballer along with co-founders Jacob and John.
Michael had been a professional footballer for approaching ten years. His passion for nature and the environment was growing – so was his frustration at sport's negative impact on its Planet – and lack of positive action.
Thus Hylo was born.
Michael, John, and Jacob have grown the company to 11 staff, and using his football and sporting links, a number of athletes who support what the company is trying to do for the people and the planet have jumped on board to help push their message.
Materials
Hylo Athletics shoes are made from the following materials Corn Spring® 28.82%, Corn Fibre 28.52%, Natural Rubber 20.44%, Corn-Based Reinforcement 7.77%, Algae Bloom™ 7.02%, Organic Cotton 4.15%, Bioform 1.64%, Water-Based Glue 1.55%, Polyester 0.08%, Water-Based Ink 0.01%
Sustainability
There is a lot that can be explained about the processes, materials, business ethos, etc in regards to Hylo athletics sustainability, but I'll mention a few of the more important things.
The first being is that the shoes are carbon neutral. It pleased me to find out that. The company has the carbon footprint of their shoes measured and any additional CO2 is then offset by:
"installing biogas digesters in Sichuan that decompose organic waste, turning it naturally into a clean fuel that replaces the need to burn coal or wood."
The carbon footprint breakdown can be found in the following image.

Ultimately, this is half the footprint of a regular running shoe. Even shoe returns are factored into the measurement of the carbon footprint.
The next thing I'd like to mention is Hylo donate 1% of their funds to 'Common Goal', an organization that aims to :
"maximize the game's contribution to people and planet by forging a lasting connection between football as a business and football as a catalyst for social transformation"
With a background in professional football, co-founder Michael sees professional sport as a way to make a difference, which aligns with the ambitions of 'Common Goals'.
As far as workers and their conditions go, Hylo regularly uses a third-party auditor to ensure safe, fair, and ethical working conditions are met.
---
Hylo Athletics Review Final Thoughts
After having a solid run with these shoes, so far so good. Great looking shoes that are comfortable, light, and easy to wear right out of the box.
Considering the offer a 30-day return offer, in my opinion, if you are thinking about them give them a shot.
Their reviews are overwhelmingly positive as well and so far I can see why.
Of course, stay tuned for more updates!
If you have any questions about the shoes feel free to comment below.
Check out the shoes at Hylo Athletics
---
Update #1
So I haven't been running as much as I'd like but I have done over 80+ kms (50 miles) in these shoes now along with a good machine wash.
Below I'll discuss a few things I have learned about the shoes.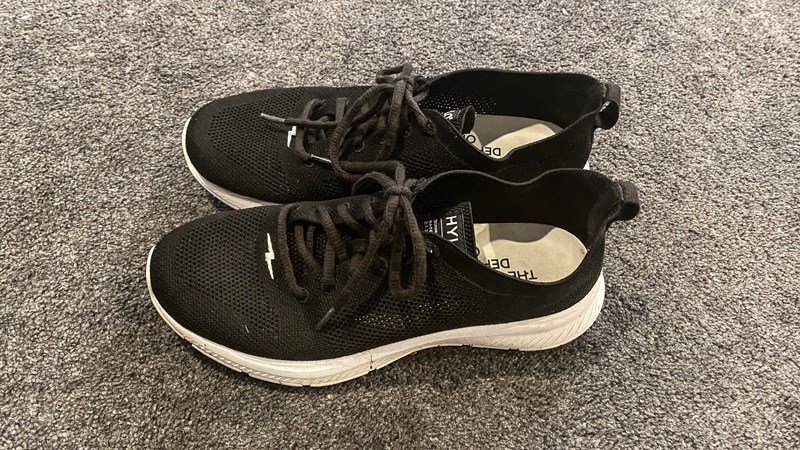 First thing's first, I'm still happy with the shoes. They are still comfortable, still have good grip, and still do not cause me any pain, during, or after running.
The main thing I want to comment on is the fabric. It's not soft. It is pretty rigid and if you prefer having a soft material shoe, this may not be ideal.
You definitely want to get the tongue right and evened out before you run or you might get a bit of grief.
That said, because of the rigidness, the fabric keeps your foot nice and snug once it is in there. The fabric feels very strong and it seems (speculating here) that if the shoe ever came apart it will likely be at the seams as opposed to getting ripped.
The benefit also is that it washes really well. I had got them extremely dusty on a hike and threw them in the washing machine and the fabric was like new. The sole came up ok too but the soles of most shoes seem to hold stains a lot longer.
Anyhow, the verdict is? So far so good!