With global pollution becoming more of a concern, more shoe companies are looking for ways to become more environmentally friendly. Many of them are turning to eco-friendly fibers as a way to do that, including organic cotton, bamboo viscose, TENCEL™ Lyocell, linen, and organic hemp. Of all of these, hemp is the most eco-friendly due to its desirable qualities – it is hypoallergenic, more resistant than cotton, and does not require a lot of pesticide or water to grow. If you're looking for a good pair of eco-friendly shoes, we've put together a list of the best hemp shoes and brands below.
In a hurry? Check out our favourites here.
Image
Product
Details
Price
OUR PICK
8000kicks
• Sustainable Hemp
• Designed in Portugal
• Splash proof

Check Price
10% OFF
OUR PICK
Rackle
• 100% sustainable hemp upper
• Biodegradable
• Extremely lightweight
Check Price
Best Hemp Shoe Brands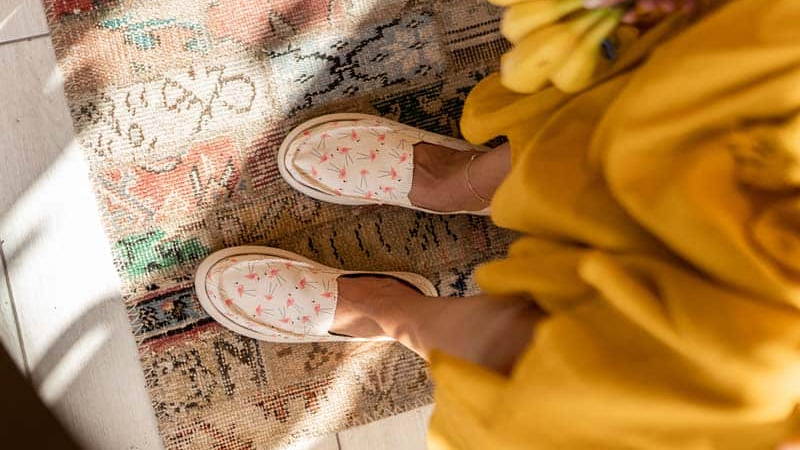 ---
All of 8000kicks shoes are made from a sativa branch of hemp. They also come with the world's first hemp insoles, guaranteeing a cozy, supportive fit. Hemp fiber is very durable and very lightweight, which means that these shoes are great for everyday use and long hours spent on your feet. Other parts of 8000kicks shoes are also made from eco-friendly materials, including the outsoles which are made from algae blooms. Another great feature about 8000kicks shoes is that they are water repellant and splash friendly, so you can wear them out in the wet weather without any fear.
8000kicks has shoes for both men and women and they come in a few different colors and simple styles. The shoes are 100 percent vegan, incredibly sturdy, stylish, and very comfy. These are perfect for casual wear, light hiking, or for just chilling around the house and yard.
---
Rackle is on a mission to manufacture true eco-friendly footwear without sacrificing quality or comfort. The end result is hemp shoes that are biodegradable, lightweight, and help you to reduce your carbon footprint. Rackle's earth-friendly footwear is made from sustainably sourced hemp and foam soles that biodegrade 30 to 50 times faster than regular foam soles. This EcoPure® foam is treated but does not in any way compromise the performance, quality, or lifespan of the shoe. The company plans to continue designing and selling sustainable, environmentally-friendly footwear, and as an incentive to buy from them, they offer free shipping and free returns.
Rackle has footwear for women and men – four pairs for each. Their shoes let you look good and feel good all day long, and they are great if you spend many hours every day on your feet.
---
Founded in 1997, the aim of this shoe company was to make shoes that were "as much about funk as they were about function". Their footwear is meant to embody creativity, innovation and fun, and to that end they come up with their diverse selection of hemp shoes. The shoes are 100 percent textile and feature a man made sole, along with hemp upper that is frayed and lined with canvas. The footbed is made out of premium molded EVA and has an antimicrobial additive that reduces the bacteria that cause odors. The outsole is both tough and spongy and provides you with great traction.
Sanuk has a broad selection of shoes for men and women, including slides, sandals, flip flops, shoes, and boots. The styles range from hip to minimalist and you have plenty of solid color choices to choose from.
---
Rawganique makes use of several different kinds of eco-friendly materials in addition to hemp, including linen and organic cotton. Hemp is far more breathable than leather, and is also vegan and cruelty free. Synthetic fibers, used in other kinds of shoes, are not always healthy to wear all the time whereas hemp is entirely safe. While Rawganique's hemp shoes are rugged and designed to last, they are not meant to be used for extreme sports or for long extended periods of athletic use. For casual wear, however, they are a great environmentally friendly choice.
Rawganique has high top sneakers, moccasins, slippers, oxfords, and boots. Their shoes have a clean, simple style that pairs well with casual wear and they are perfect for days spent lounging around or out with your friends. The boots are warm, comfy, and wonderful for colder days and are also easy to clean.
---
Vivobarefoot's shoes are made from 100 percent hemp canvas, and some of their collections are vegan, cruelty-free, and leather-free. The linings are made of 100 percent recycled cotton and also feature recycled PET (plastic bottles) microfiber reinforcements in order to give you unparalleled comfort. Some of their shoes have rubberised print on the upper that gives you additional water resistance. Their barefoot outsoles are incredibly thin, while their EVA algal bloom insole gives you the sensation that you are walking barefoot in a healthy, steady way.
Vivobarefoot's catalogue includes walking shoes, sandals, slip-ons, high-tops, and amphibious shoes meant for wear in the water or on land. You get your pick of bright or dark colors and the silhouettes range from simple to striking. These are great shoes if you would like to get more in touch with the world around you and more in tune with nature.
---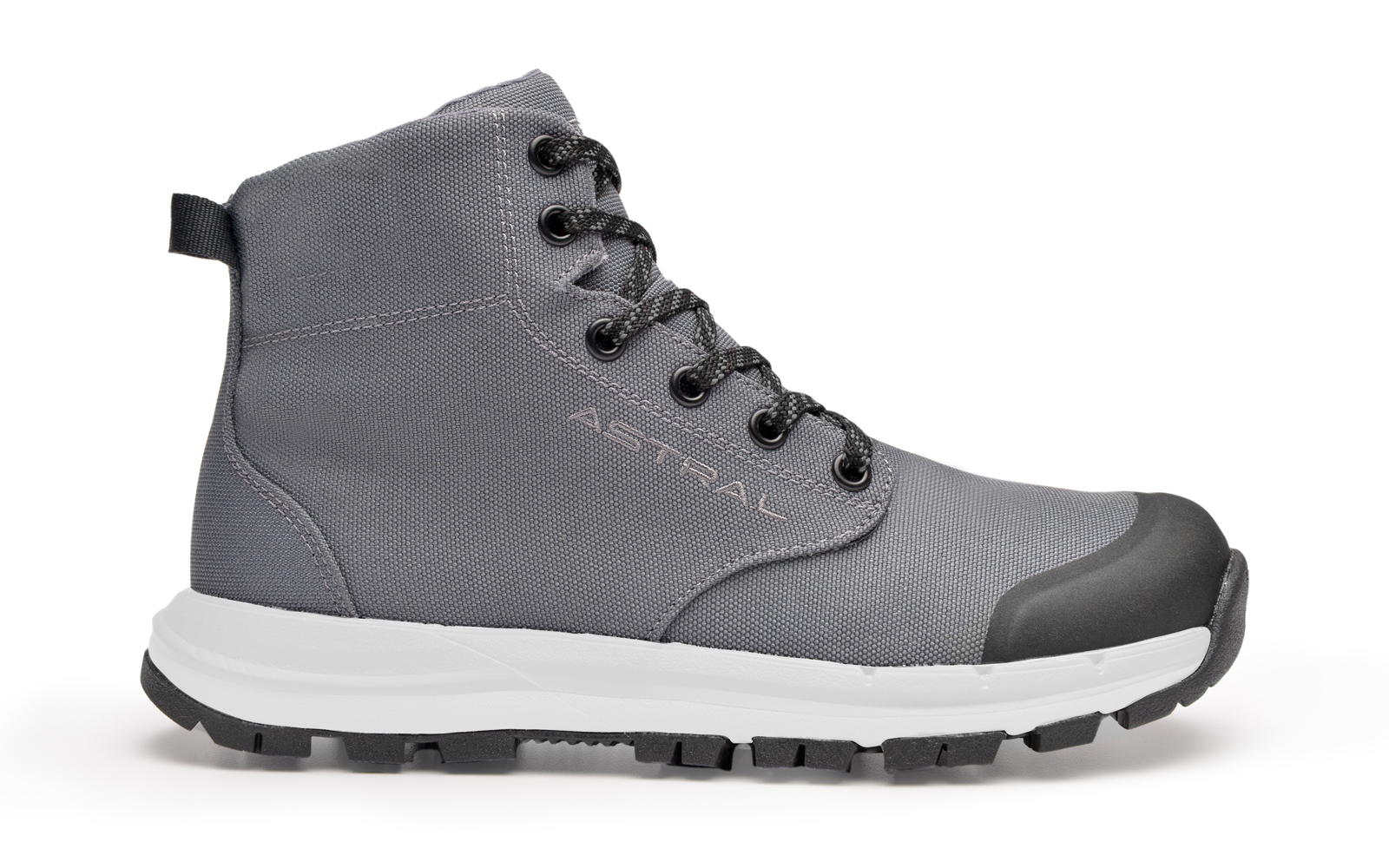 Astral makes performance and lifestyle footwear out of a hemp and recycled polyester blend that is well known for its environmental merits. The hemp (cannabis sativa) is very tough and is also breathable and resistant to rot, making them a great shoe for every day/long hours of use. In order to give you the utmost in support, Astral combines their hemp canvas upper with their high performance rubber soles. The rubber has great flexibility and gives you good traction and cushioned strides with the benefit of a truly trendy style.
It's difficult to tell that Astral's shoes are made from hemp. Their styles are modern, sleek, and chic and will definitely draw attention. Even better, they are shoes made to last while giving you all the support you could possibly need. Whether you are looking for water or trail shoes, Astral has what you need.
---
Virblatt began their hemp shoe journey making sandals and espadrilles, and now they have expanded their hemp shoe range to include closed hemp shoes, sandal wedges, and hippie flip flops. Some are made from undyed, handwoven hemp while others are dyed black. The locally grown hemp is handwoven and comes from northern Thailand and parts of Laos, where it is traditionally used for clothing. As an alternative fabric it is great due to the fact that it requires less water, insecticides, and herbicides in order to grow the hemp plant. Virblatt wanted to take advantage of the fabric's moisture absorbing and antibacterial properties and so they did.
Currently, Virblatt only has hemp shoes for women. While they are minimalist in design, they still embody casual chic. The nature of hemp means that these shoes are durable, breathable, and moisture absorbent –- overall, a perfect everyday shoe!
---
Founded in 2015, Bohempia is a company that has experienced fast growth no doubt due to their impressive innovation. In addition to their shoes, they also make accessories and apparel from hemp with the goal to advocate for social and environmental sustainability in the fashion world. They are aiming for hemp to become a mainstream fabric. All of their wares are made throughout small workshops in the EU, and they ensure that everything they make is of the highest possible quality. They begin their designs with raw hemp fiber that is then spun, weaved, knitted, and dyed for production use. All the shoe prototypes are tested and fitted in their studio in Prague.
 Bohempia's shoes are sleekly and simply sophisticated and available for both men and women. They come with a barefoot sole and are available in sneakers, slip-ons, high tops, and boots.
---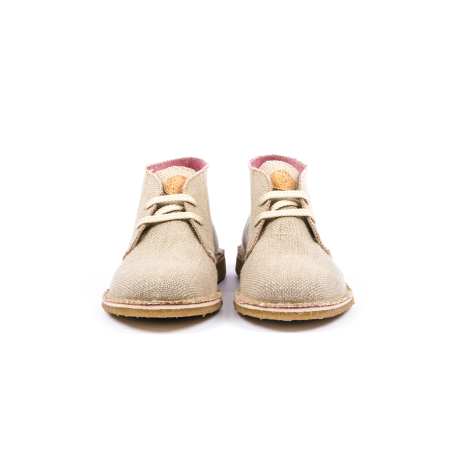 Risorse Future offers authentic Italian design footwear that is cruelty-free. Anybody with an ethical mind for fashion will adore their shoe designs as they are 100 percent vegan. The company is completely focused on making creative shoes from alternative, eco-friendly materials in order to promote respect from the environment. The end result is shoes that are durable, lightweight, and impressively comfortable. Risorse Future's shoes are very bright and fun, and for the hemp shoes there are ten different shades you can choose from.
This brand has tons of shoes to choose from: boots and ankle boots, elegant shoes, ballet shoes, low shoes, and sneakers. Their footwear can easily accentuate any kind of outfit, provide breathability, and dry very quickly in the event that they get wet.
---
Vibram makes shoes that are quite unique in that they have five toes. What's more, they are a minimalist, barefoot shoe meant to help you connect with your surroundings and nature every time you go for a walk. They are made from an eco-friendly blend of hemp and recycled polyester and can function either as a slip-on shoe or a clog, as they can fold back. The nature of the hemp/poly blend is quite durable and breathable, which results in a long lasting, comfortable shoe. The lightweight nature of the material means that you will get a great balance between traction and support, and the soles give you responsiveness even on uneven terrain.
Vibram's five-toed barefoot shoes are perfect for those who adore being outdoors. If you prefer to take long nature walks, you won't find a better walking shoe anywhere.
---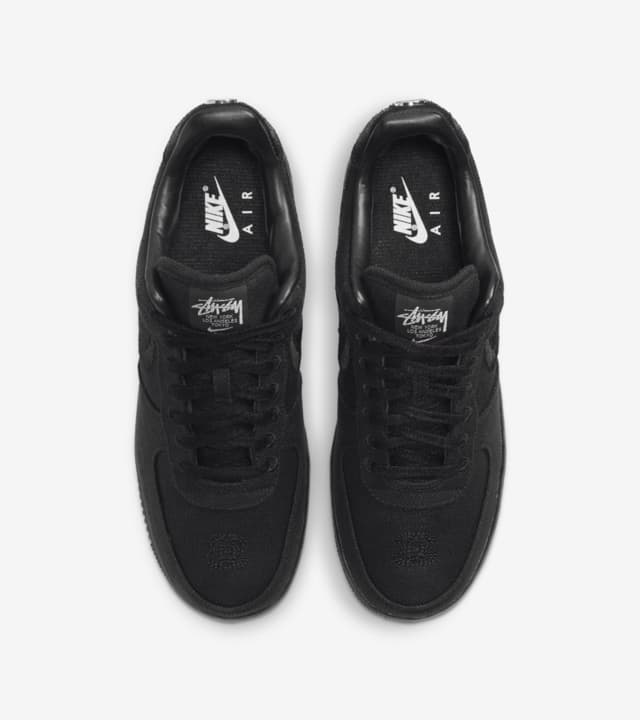 Even Nike has started to turn their attention to sustainable footwear. In August of last year, the footwear giant partnered with clothing brand Stüssy in order to release the hemp edition of their Air Force 1's. This is not the first time the two companies have worked together to make a hemp shoe and hopefully it won't be the last. Nike has recognized just how great a fabric hemp is – breathable, anti-microbial, and very tough, it's the perfect material for performance footwear. Wearers will get all the comfort, support, and traction that they would expect from a pair of Nike shoes.
To date, it appears the Stüssy/Nike Air Force 1's are sold out in most places. However, it's very likely they will release them – or another pair of hemp shoes – sometime in the future.
---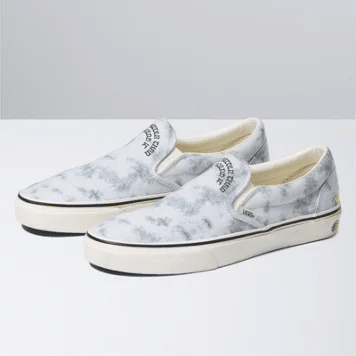 Vans has also gotten onboard the sustainable footwear movement and has created a wide array of hemp footwear. The company wants to do their part to protect and preserve the environment that we all share and has recognized the benefits of hemp in that regard. Not only is it eco-friendly, but its sturdy, moisture-absorbing, and lightweight nature makes it the perfect material to use in Vans footwear. Most of their hemp shoes are made with rugged suede uppers, natural rubber soles with the signature waffle tread, and padded collars that provide both flexibility and support.
The amount of hemp shoes Vans offers is pretty impressive. There are high tops, sneakers, boots, sandals, slip ons, and running shoes. There are plenty of bold, funky designs to choose from or if you prefer something in solid colors, they have that too.
FAQ