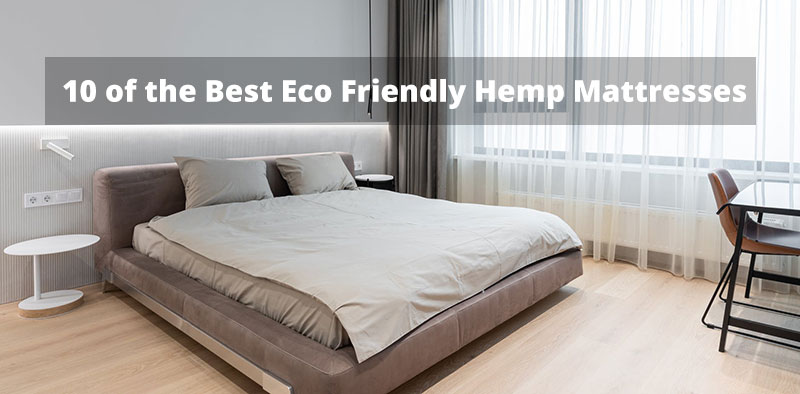 Sleeping is perhaps the most essential factor in being healthy, and that's why it's so vital that we have mattresses that let us sleep comfortably. A good mattress is defined by a combination of qualities, and finding one that has all of them while still being eco-friendly can be tough to do!
The Benefits of Hemp Mattresses
To some people, the choice to make mattresses out of hemp as opposed to more traditional materials might seem odd – until you consider the benefits hemp offers!
Hemp is a material more and more companies are choosing to use due to its low environmental impact. Hemp grows well in colder climates and requires only a fraction of the herbicides, pesticides, and fungicides required by other types of similar crops. This not only makes it less toxic to the environment, but less toxic to you as well. Additionally, hemp doesn't require the same amount of water to grow as other crops such as cotton do, which is yet another eco-friendly aspect.
In addition to the impressive sustainability of hemp, there are other benefits to consider. Hemp as a fabric is far more resilient than other materials used in mattress fabrication, such as cotton. Hemp is also far more durable and can last a great deal longer even after continual use, which means that hemp mattresses are sound financial investment. The moisture absorbing, antimicrobial nature of hemp makes it a healthier choice for a mattress as it is kinder on the body during the long hours of sleep. Hemp's breathability also means that it acts as an insulator in colder weather while letting you sleep comfortably cool in the summer.
Are Hemp Mattresses Good?
Hemp mattresses are absolutely as good as other traditional types of mattresses owing to the fact that hemp is a sustainable crop, and also the fact that hemp boasts several qualities that are beneficial to our help. The increased strength and longevity of hemp means that hemp mattresses are made to outlast other types of mattresses, saving you money in the long run.
Best Eco Friendly Hemp Mattresses
The Futon Shop's HeartNest hemp mattress is a prime example of just how incredible hemp is. The mattress is organic and strong while also being completely supportive of every curve and hollow of your body. The material used in the fabrication of this mattress includes hemp, coconut husks, and natural latex, which makes it a highly sustainable product. For your comfort, the mattress has 3 inches of certified organic latex in addition to an inch of chemical free certified organic hemp and 2 inches of certified organic coconut fiber serving as the foundation. The micro coils that are housed in the layers are designed to provide incredible pressure resistance and support.
This mattress is available in six different sizes for your convenience, including California and Eastern King.
---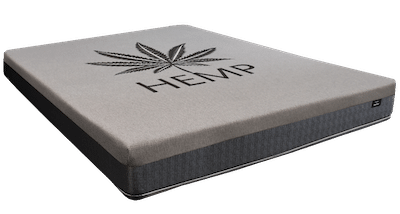 Cannabeds offers up "mattresses in a box" made from sustainable hemp. Their "Mystical" mattress is medium firm and has a high density foam core in addition to a half inch of gel memory foam. This hemp mattress is designed to both be cool and insulate when you need it to, in addition to providing complete comfort and support. The mattress also has low motion transfer, which means that when more than one person is sleeping on it, their movements won't disrupt the other sleeper.
The hemp material on this mattress is herbicide and pesticide free, antibacterial, and is hypoallergenic. It also comes with a fabric cover to protect the mattress itself from any stains or marking.
---
This dual box top 13 inch mattress has been designed to support all the contours of your body and vertebrae while you sleep. The coils within, which are independently encased and made of tempered steel, also create equal weight distribution and contribute to low motion transfer. The coils are surrounded by layers of memory foam and multi HD, both of which contribute toward the longevity of the coils themselves. The hemp material on the mattress is a hemp blend and has been specially crafted to provide the utmost in breathability and luxuriousness.
The 10-year manufacturer's guarantee, along with the durability of hemp, mean that this mattress will maintain its integrity over the years and will save you from having to purchase a new one.
---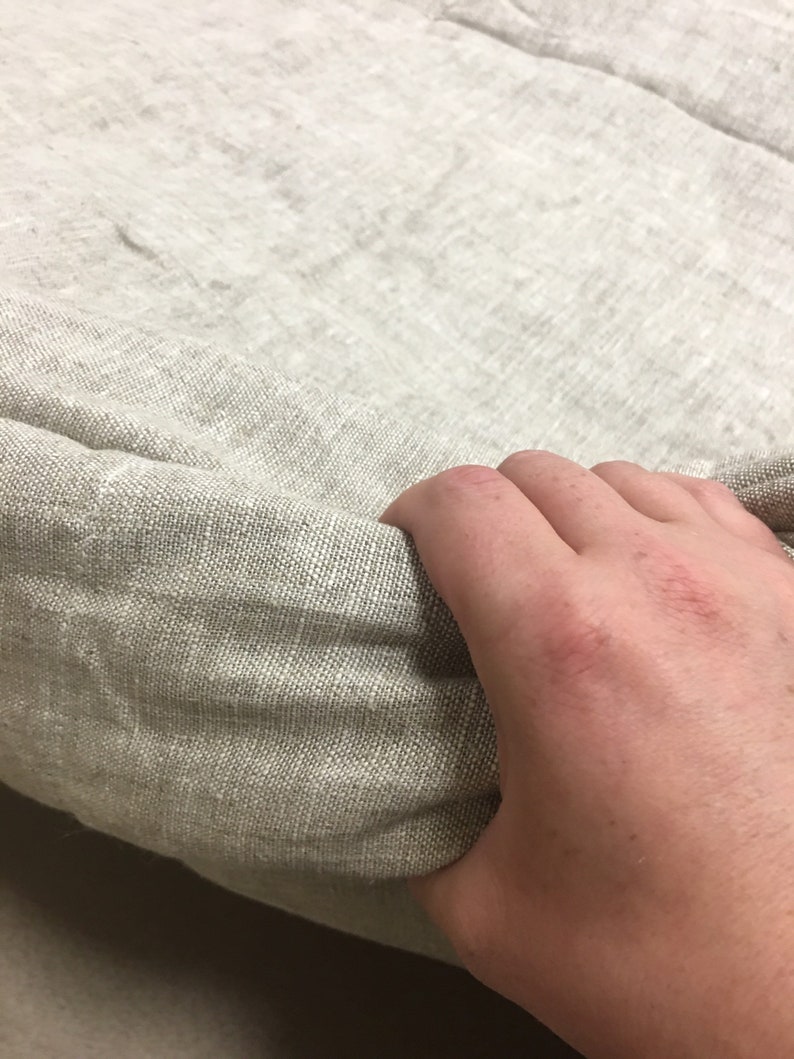 This handmade mattress has plenty to be excited about, including its hypoallergenic and antibacterial qualities. It absorbs moisture and prevents excess sweating, is very breathable and highly durable, and protects against unwanted things like dust mites and fungi. It is the perfect mattress for people who suffer from allergies or asthma. Because of the hemp material used, it is also a very eco-friendly product. The hemp used is high-quality and is chemical free, which means that you will not be exposed to any toxins while sleeping.
This mattress is unlike others as it is compact and can be easily folded up and stored away in a box or cabinet. The hemp straw within it is durable and can minimize the occurrence of skin irritations.
---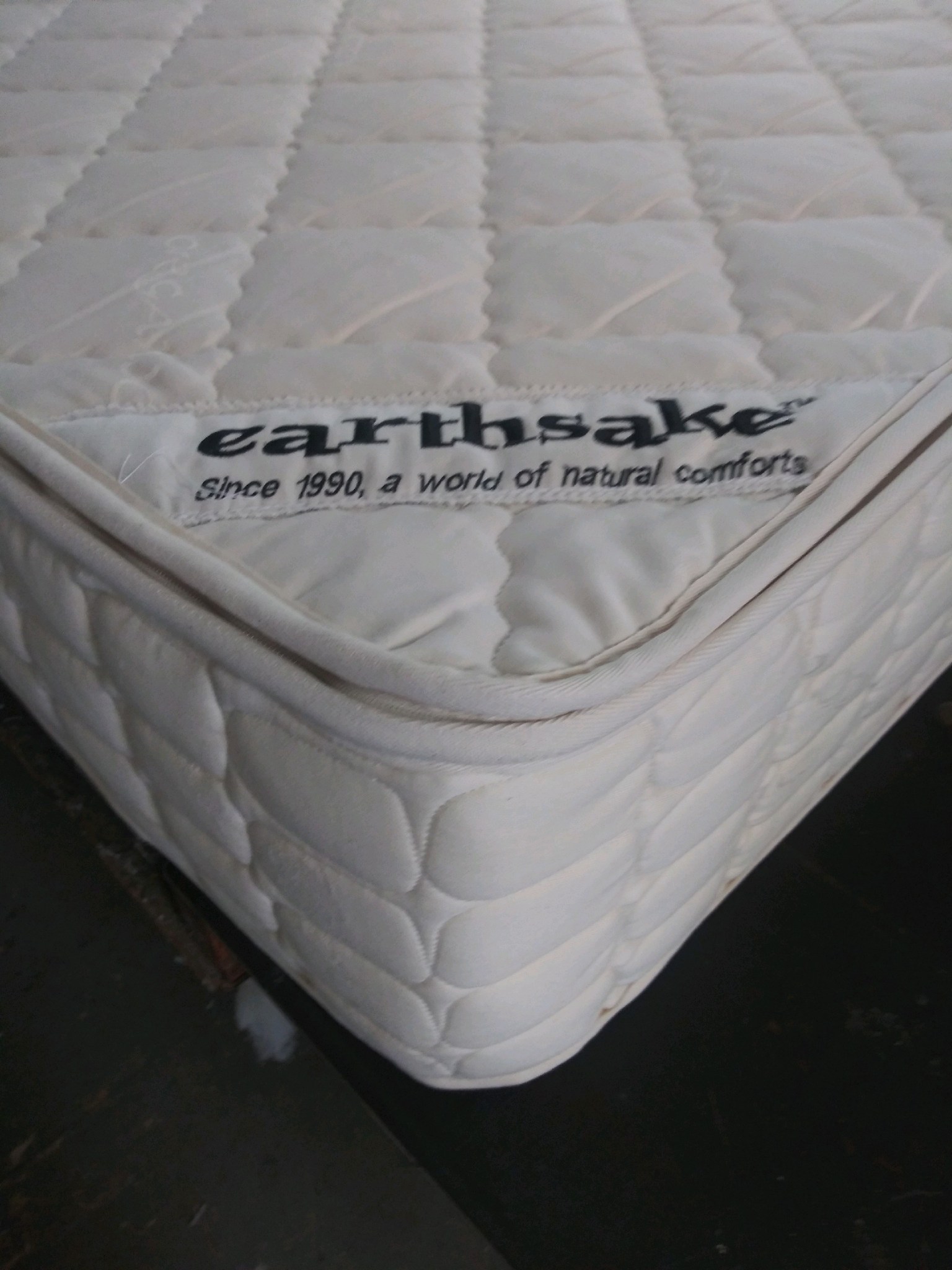 Earthsake's hemp mattress is 100% pure hemp and can be made with or without wool, depending on your preference. There is also a Vegan Hemp option that has no wool whatsoever. The mattress uses tufted hemp in place of cotton, which is a part of why this product is considered eco-friendly. The hemp used in the mattress is of the highest quality, and has not been treated by bleach, dye, or any other unnatural substance. The interior of the Vegan Hemp mattress has layers of hemp batting along with white sodium powder (non-toxic) in order to make it fire retardant.
Hemp is featured both on the interior and exterior. The mattress cover is made of hand-tufted 100% pure hemp, as well. In terms of construction, this mattress is built to last as it has a innerspring and coil gauges that are heavy duty and made to endure in addition to providing you with a very comfortable sleep night after night.
---
6. HempOPedic
The HempOPecid mattress gives you a firm but comfortable surface to sleep on, guaranteed to have you waking up feeling rested and invigorated. The mattress is 8 inches high and medium-firm, and it's Precision Shaping Material works by minimizing pressure points while quickly responding to the movements of your body. The contour layer delivers breathability and air flow to ensure you're comfortable no matter the weather, and the base layer is engineered to align to your body and deliver firm but comfy support. This mattress also has incredibly low motion transfer, which means that no matter restless your partner might be, your slumber will go undisturbed.
The hemp used in the fabrication of this mattress is off the highest quality, incredibly durable, and antibacterial. The foams used are free of harmful chemicals such as ozone depleters and formaldehyde, which means you can rest easily without fear of being exposed to toxins.
---
Reveresse's hemp mattress takes advantage of the many benefits offered by hemp, such as its moisture absorption and antimicrobial qualities. The mattress interior is layered with organic hemp batting that is tufted to hemp fabric and is paired with borate powder, which is used to make the mattress fire retardant. The hemp fill provides a very dense, solid feeling which in turn offers a firm sleeping surface. Using hemp on the interior and exterior means this mattress is designed to last for a good long time, making it a smart investment. Hemp's optimal breathability means that you will rest cozy no matter if it's cold or warm outside.
To meet your preferences, this particular mattress comes with three different levels of firmness: Firm, Extra Firm, or Super Firm.
---
Mayner Hempapedic has a few different hemp mattresses to choose from, and all are made from the highest quality hemp and foams. Their mattresses vary in feel, with the Pacifica 8" being medium firm, the Arctica 10" having a supportive, consistently supportive surface, and the Atlantis 12" providing a gentle, cradling feel. All three mattresses have excellent pressure relief and low motion transfer in order to give you an uninterrupted night's rest. The mattress has reinforced pocketed coils that not only contribute to your comfort, but also enhance the overall durability.
The hemp mattress covers are patented and are sustainable, antibacterial, breathable, and designed for a luxurious, healthy feel.
---
The hemp mattress series made by this brand has an all natural, organic hemp core accompanied by an underside layer made by natural latex, making this a very eco-friendly product. The upper hemp layer can be topped by either a 5 centimeters or 10 centimetres thick natural latex layer, depending on your personal preferences. This top layer provides long lasting elasticity and a supportive firmness. Due to the organic nature of the textiles, you can rest easy knowing you aren't being exposed to any harmful residue left over from harmful chemical treatments.
The mattress cover for Natur Pur's hemp mattresses are available in 100% hemp, if you so choose. There is an available option for under quilting that is also made from 100% hemp for extra support and plushness.
---
10. Eco Choices
This mattress is made from Cannabis Sativa hemp and is entirely vegan as it contains no animal products. It is also environmentally friendly as the hemp has not been chemically treated. The natural moisture absorption and mildew resistant qualities of hemp make this mattress a great choice for anyone who prefers healthy living or deals with asthma or allergies. The Cannabis Sativa fibers are three times stronger than cotton and are also far more resistant to abrasion from constant use. This mattress has been engineered to contour itself to the curves of your body to offer the best support possible while you rest.
These mattresses are firm and therefore are best suited to people who prefer a firm sleeping surface.
To compliment your hemp mattress check out our article on hemp bed sheets.